5 Uses for Cable Railings
Share
Issue Time

May 11,2022
Summary
The cable railings are safe, reliable, easy to clean, and can withstand all weather conditions. Metal railings will hold up well for a long time. Here's how cable railing can be used in your home.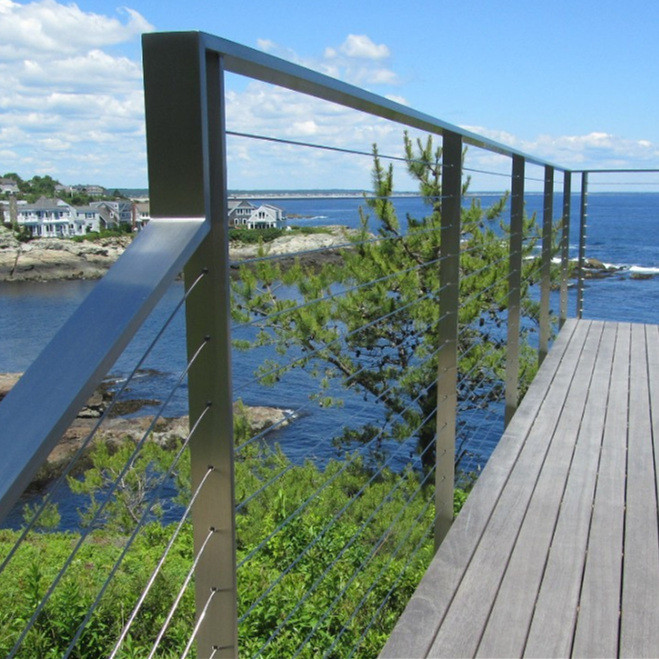 Cable railings
are an excellent choice for any home design. Railings look great in traditional and modern homes. Smooth finishes can make a home feel modern and well-kept. You can enjoy unobstructed lawn, city, or landscape views through the cable railing.
Wooden railings are large and often obstruct outdoor views depending on size. The cable railings are thin and disappear into the landscape from a distance. There are many different styles of cable railings that can be installed in a home. You can use wood, aluminum, or stainless steel together with the cable railings.
It's easy to find the right style of cable railing for your home. Cables are eco-friendly because they last a long time, especially when paired with metal.
Cable railings need minimal maintenance and consist primarily of straightening and tensioning the cables. The cable railings are safe, reliable, easy to clean, and can withstand all weather conditions. Unlike glass which stains easily and wood which rots from moisture, metal railings will hold up well for a long time. Here's how cable railing can be used in your home.
1. Indoor and outdoor stairs
Cable railings can add style to the stairs in your home. You can create a rustic look indoors with wooden handrails. Outdoor cable railings should use stainless steel handrails as much as possible, which are easy to clean, and weather conditions will not affect the railings.
You can also paint the handrail in a color that complements your home and tie the railing to it. Also, if you have kids, you can choose to install the cable rails closer together so there's no risk of them falling through the gaps.
2. Deck cable railings
Cable railings are great for outdoor decks because they don't block out your sight. You can enjoy uninterrupted views from the kitchen and living room. Railings have clean lines to keep your deck looking clean and tidy. This is one of the more popular uses, helping people enjoy their spaces while providing the safety and security they need.
3. Fence cable railings
The idea of a white picket fence is a thing of the past. Cable railings provide protection from intruders and are low maintenance. You won't need to replace or repaint your cable railing fence after each season. You can enjoy minimal repairs and maintenance.
Stylish railings can also add value to your home when you decide to sell. Potential buyers love durable fencing with low maintenance costs.
4. Balcony cable railings
The balcony is the perfect place to admire the surrounding landscape. Homes with French doors on the patio should use cable railings to maximize visibility. Upstairs houses with balconies can use metal cable railings for a chic and futuristic look, or wood for a more traditional look. Railings can add to the exterior appeal of your home.
5. Front porch cable railings
Homeowners can use a cable railing at the front door to add to the curb appeal of their homes. Whether or not you have stepped in front of you, cable railings are a great addition. You can paint the handrail in a bold color that matches or complements your front door.
The above describes the application of cable railings in the family in detail. If you want to buy cable railings for your family, please
contact us
.
TERADA is a professional
custom cable railings and accessories supplier
. We offer a full range of hardware. Our accessories are widely used in shading structures, tensile structures, fabric stretching, wire railings, railing systems, railing systems, marine, lifting, and other industries.