What Are the Uses of Wire Rope in Different Industries?
Share
Issue Time

2021/11/11
Summary
Wire ropes serve an important role across many industries because of their features and properties. This article will share the applications of wire ropes in common industries.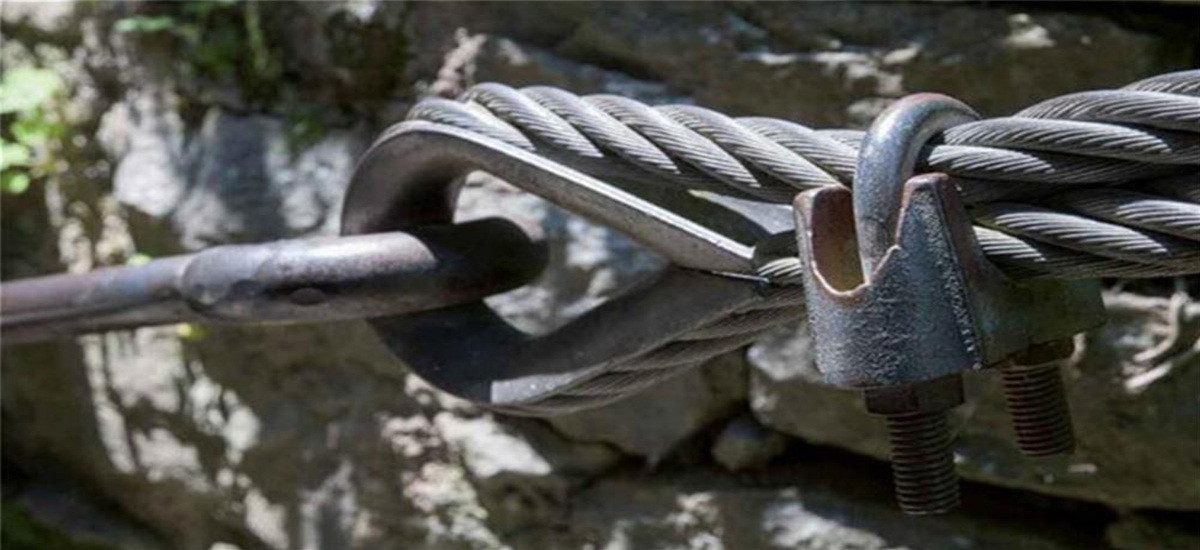 Available in various constructions, sizes, and finishes, wire rope is a versatile material that can be used to (among other things) lift, hoist, separate, position, secure, remove, repair, readjust, support, and brace items in a safe and effective manner.
Nowadays,
wire rope
serves an important role across many industries because of its features and properties. Wire rope can be fabricated to minimize torsion, withstand high temperatures, carry very heavy loads, be suspended in water or chemicals for long periods of time, suffer continuous vibrations or ad hoc shocks, and much more. The diverse application of wire rope makes it an ideal choice in various commercial and industrial operations.
To help you understand more about how wire rope is used across various industries, here is a summary of the applications of wire ropes in common industries.
1. Construction
Construction is one industry that continues to use wire rope extensively. Whether that be during the construction of a building, the lifts that operate in a building, window cleaning equipment, supporting utility equipment, operating doors, securing shafts, bracing, anchoring, restraining and many more, wire rope is a common construction material.
Each application has its own requirements. For example, wire rope that is used to suspend lift cars and the external window cleaning and maintenance equipment must be able to withstand heavy loads and also not twist under stress.
2. Lifting
The lifting industry comprises cranes and hoists, both mobile and fixed. You will see these lifting apparatuses at warehouses, ports, construction sites, infrastructure build sites, and other venues that require heavy and/or bulky loads to be lifted, positioned and moved.
The wire rope for these applications needs to be designed to suit the exact requirements of the activity so that they operate effectively while in use. Lifting, positioning and moving heavy items need to be done safely, so the wire rope needs to be sturdy, resist torsion, not snap, have enough flex, and withstand a shock or sudden impact.
3. Mining
The mining industry was the primary user of wire rope and continues to be a major contributor to wire rope consumption in Australia. Wire rope would be used in the lift shafts, to extract minerals, provide essential supplies down below the ground to the mining team, install equipment, secure stairwells, and in many other applications. Together with other stainless steel components, wire rope is an essential material to secure, fasten, position, and brace equipment used for mining and natural resource activities.
4. Manufacturing
The manufacturing industry uses wire rope in its assembly lines and facilities to manufacture goods for the Australian and overseas economies. Whether the wire rope is fitted in a conveyor belt, hoist, manufacturing equipment, or another device, without an easy-to-install and maintain component the manufacturing industry would not be flourishing today.
Items always need to be moved around and wire rope makes it easy to lift, pull or push items no matter how small or large with precision and without human effort. With automation, wire rope continues to play an important role in operating robotics.
5. Transportation
The automotive, aerospace and rail industries continue to use wire rope in various ways. Each application of wire rope has different requirements so that it can function appropriately.
While wire rope is common in pedals for cars, trucks, trains, and airplanes, the latter form of transportation requires heat-resistant and corrosion-resistant cables due to travel at high altitudes and fast speeds. There are many moving parts in transportation and each mechanical part relies on a system of components which commonly include wire ropes or steel cables.
The steel wire ropes provided by TERADA cover a variety of materials and specifications, which can be applied to various fields, so as to meet different engineering needs. If you want to know more about wire rope after reading the above, TERADA will provide you with professional advice.
With excellent manufacturing technology and leading production technology, TERADA has quickly become a leader in the
hardware
supply industry. We are equipped with a professional quality inspection system, which can control the quality of our products in an all-around way. At the same time, we will also customize professional solutions according to the diverse needs of users. If you want to buy our wire rope, please contact us immediately!