How to Install Shade Sail?
Share
Issue Time

Oct 8,2021
Summary
Note the direction of the sun during the time you need the most shade. Make sure that the shade sail you have chosen will fit the desired space.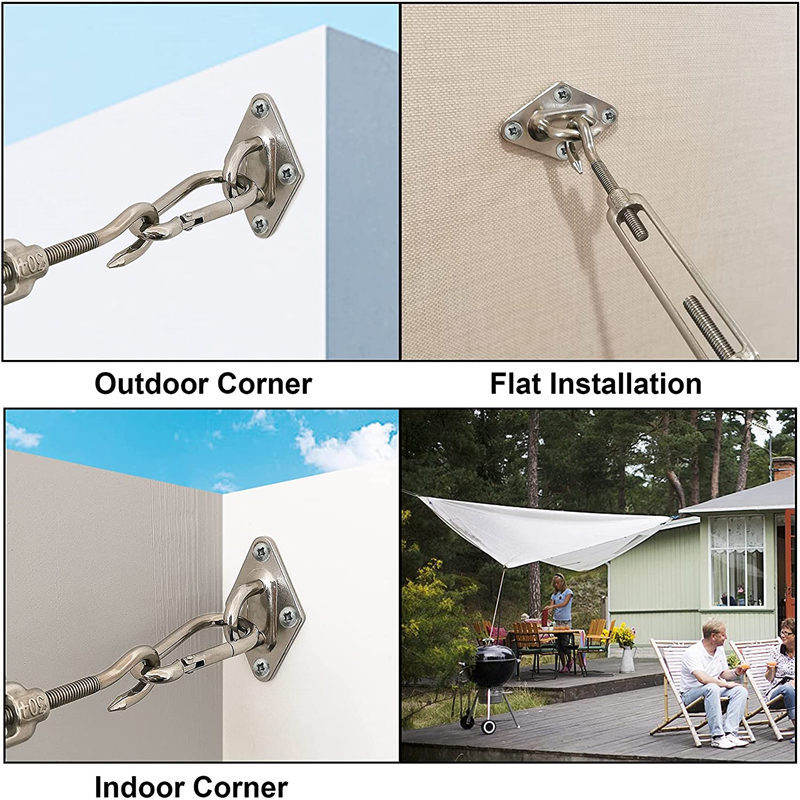 How to Install Shade Sail?
DETERMINING THE FIXINGS POINTS
we recommend that shade sails are installed as shown in figure 1.&2.Shade sails are often attached to a building (or existing structure) and to additional poles, but are not limited to this. They can be attached in hundreds of different configurations. lt is also possible to use a wire cable to extend your shade sail corner to a fixing point.
After deciding the location of your shade sail and the fixing heights you will then need to determine your fixing points. Enclosed with your shade sail will be a diagram with the exact measurements between fixing points, you can then mark out the exact position of the shade sail.it is important to note that your shade sail will require at least two tensioners (turnbuckles). It has an extensive range of fixing accessories available to help secure your shade sail
.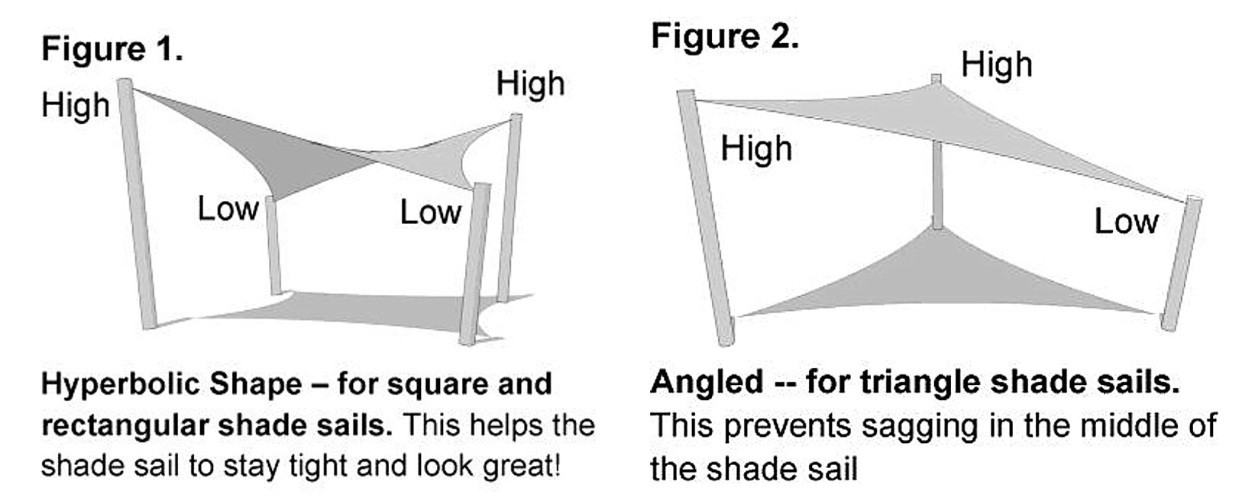 Poles are the most ideal way to support a shade sail, you can use either steel or timber and they can be installed to your desired height. When installing poles to support your shade sail they must have a suitable footing and must be a suitable size. Make sure it is possible to install poles where you want them and ensure the ground is firm.
These need to be structurally suitable as your shade sail will be under significant tension. lt is very important that the fixing points are strong, if unsure that your proposed fixing points are suitable, obtain independent advice from a qualified builder or engineer.
we do not recommend using a tree for a shade sail fixing point.
Below is a guide to selecting the right size poles for your shade sail. This guide also includes suggestedfooting dimensions.