Rigging Hardware Buying Guide: Choosing Quality Rigging Hardware and Overhead Lifting Equipment
Share
Issue Time

2022/11/09
Summary
It is important to use high-quality industrial rigging hardware and equipment, especially for overhead lifting applications. Below we'll go over how to choose quality rigging hardware.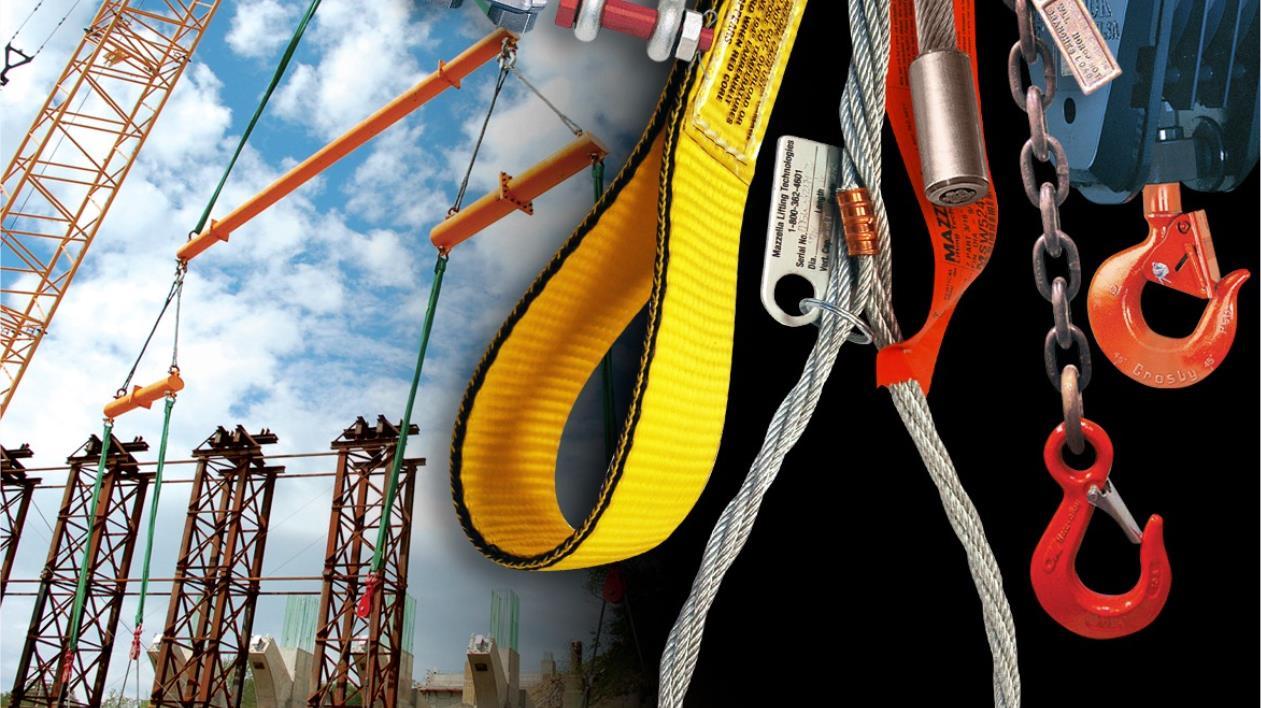 The quality of the materials you use has a big impact on the outcome of your project. Regardless of your budget, it is important to use high-quality industrial
rigging hardware
and equipment, especially for overhead lifting applications.
Using cheap or low-quality equipment is extremely dangerous and can even compromise worker safety. Many of the most common casualties among construction workers are directly related to equipment problems.
According to a recent crane safety survey, 37% of accidents are caused by load swings or unstable loads falling on people. Twenty-seven percent of these injuries were caused by poor rigging operations - which caused the load to drop or slide off the sling.
Using lower-quality rigging and overhead lifting equipment increases the risk of failure and puts the health and safety of the entire team at risk.
Choosing reliable industrial hardware and rigging equipment will greatly improve your product results. Higher quality tools will last longer, work better, and support more efficient processes.
However, finding and purchasing the best hardware equipment for rigging and overhead lifting can be a daunting task. Ultimately, it comes down to finding a trusted supplier of rigging equipment to buy industrial hardware.
Finding an industrial hardware supply company can be more difficult than you might think. There are many options, and each dealer offers many different brands, sizes, and types of rigging equipment. How do you ensure you get the best price and choose the best product?
In this guide, we'll analyze how to choose quality rigging hardware and high-priced lifting equipment.
What Are the Most Important Factors in Choosing Rigging Equipment?
There are many factors to consider to ensure that the hardware you buy is up to the job
Load Limit
First, you need to calculate the weight of the load that will be used with the hardware to make sure it is within the load limits. The Weight Load Limit (WLL) is the absolute maximum weight the device is designed to withstand without breaking or bending.
It's usually best to give yourself some leeway here. Purchase hardware that has a load rating limit greater than its usage load. This will ensure the highest level of security.
Surroundings
The environment of the job site can also affect the type of hardware materials you need to use.
Some metals rust if exposed to rain or moisture. So if you're using equipment near a body of water or if it's likely to rain, you'll want to use stainless steel hardware (naturally rust resistant) or a galvanized finish.
Extreme temperatures can also affect equipment.
Cold temperatures can cause hard metals such as steel to become more brittle. It also causes the material made of nylon to stiffen, reducing its load-carrying capacity.
On the other hand, extreme heat can also damage hardware, especially if it is left in direct sunlight for long periods of time. Some hardware components are specially designed with high heat resistance to prevent this from happening.
Weather conditions can also cause industrial hardware to wear out faster. Heavy snow, rain, wind, or hail can dent, scratch, or scuff the material. It's important to keep this in mind when choosing hardware. If your area has more extreme climate conditions, you should purchase rigging equipment that is more durable or has a protective coating.
Maintain
Most rigging hardware and equipment are made of steel, which is very strong by itself. However, finishing can affect its durability. Bright or unfinished metal is more prone to scratches, dents, corrosion, and rust, while galvanized or stainless steel is more durable.
Some industrial hardware materials will simply outlast others - but that durability usually comes with a higher price tag. This is a trade-off you have to make when buying rigging equipment.
Regular inspections can help extend the life of rigging equipment, especially materials such as wire rope and chain. If they start to wear out, they can be easily repaired. Proper maintenance will also help increase the durability of the equipment.
What to Look for in a Quality Supplier of Rigging Equipment?
To ensure you only buy the highest quality rigging equipment, you need to find a trusted and reliable supplier of industrial hardware. You also need to know how to navigate the review process. This will help narrow down your options and find a dealer who can offer you the best equipment.
This includes:
Research review
Compare products and ratings
Determine actual costs (shipping options, shipping costs)
Location and convenience (do they offer local delivery or pickup)
Customer service availability
Return policy
At Terada Hardware, we know how important it is for people to find suppliers of industrial hardware. You need to be confident that you can trust your device - and get it at a reasonable price.
How to Make Sure You're Buying the Right Rigging Equipment?
Getting in touch with a professional hardware retailer to point you in the right direction is essential. If the supplier doesn't have anyone who can direct you to the right product or answer your questions, that's a good sign to steer clear of.
You want to buy from someone who is well-educated in rigging equipment. This is to make sure you get the right hardware for the task at hand.
At Terada Hardware, we believe in transparency in the products and services we offer. Our customer service team is just a phone call away. We can answer any questions you may have about our company, products, and pricing structure. If you would like to purchase rigging hardware, please contact us.
Terada Hardware is a professional
custom rigging hardware manufacturer
. We offer a full range of hardware. Our accessories are widely used in lifting, shading structures, tensile structures, fabric stretching, wire railings, railing systems, railing systems, marine, and other industries. We see customers as part of the team and support as partners. For non-standard hardware. We listen carefully to customers' requirements and provide some professional advice and technical support. Follow the new design to make the most suitable hardware for your project.