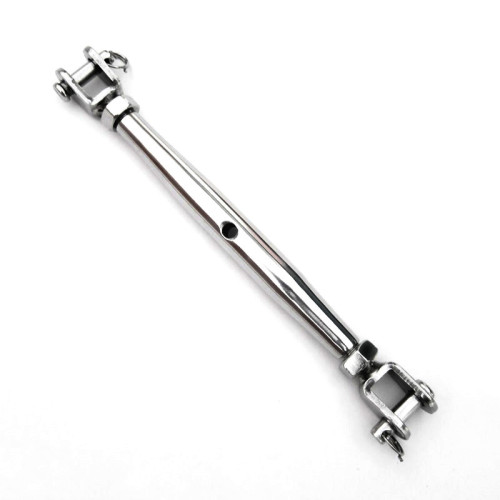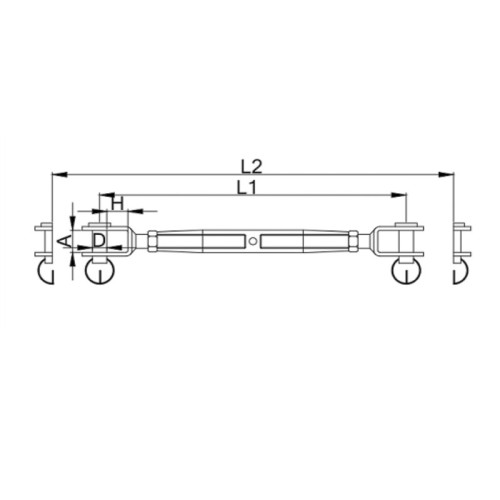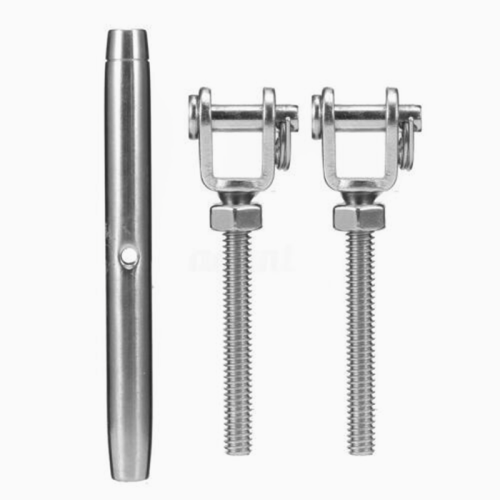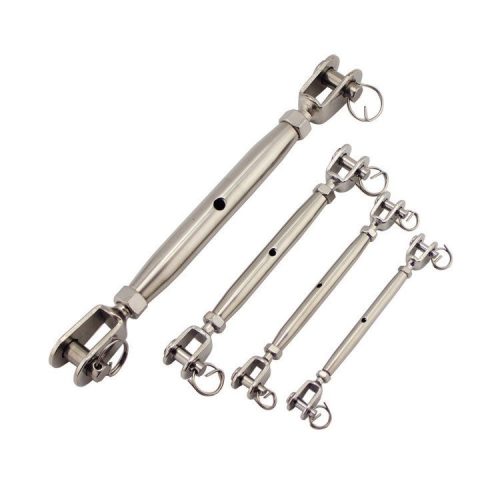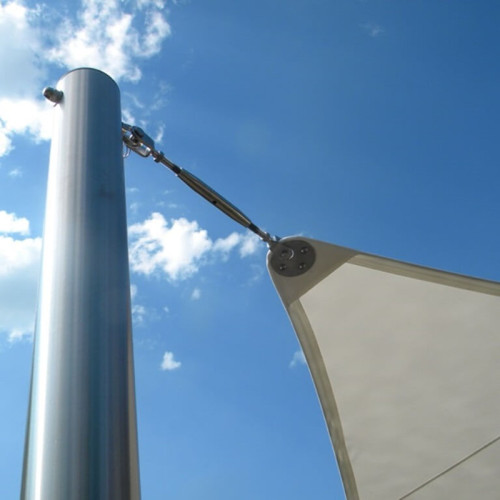 Stainless Steel Turnbuckle M6 Marine Grade 316 Jaw Wire Rope Fork Rigging Screw|Bottle Screws
Item specifics
Material

Marine Grade 304 or 316, Stainless Steel
Process

CNC machining,Casting,Stamping,Hot forging
Requirements

Good quality material, high surface, no rust
Package

Thickened Woven Bag,Five Ply Cartons, Pallets
Application

Deck Handrail, Wire Rope, Tensile Structure
Relative Hardware

Rigging Screw,Bottle Screws,Fork Turnbuckle
Description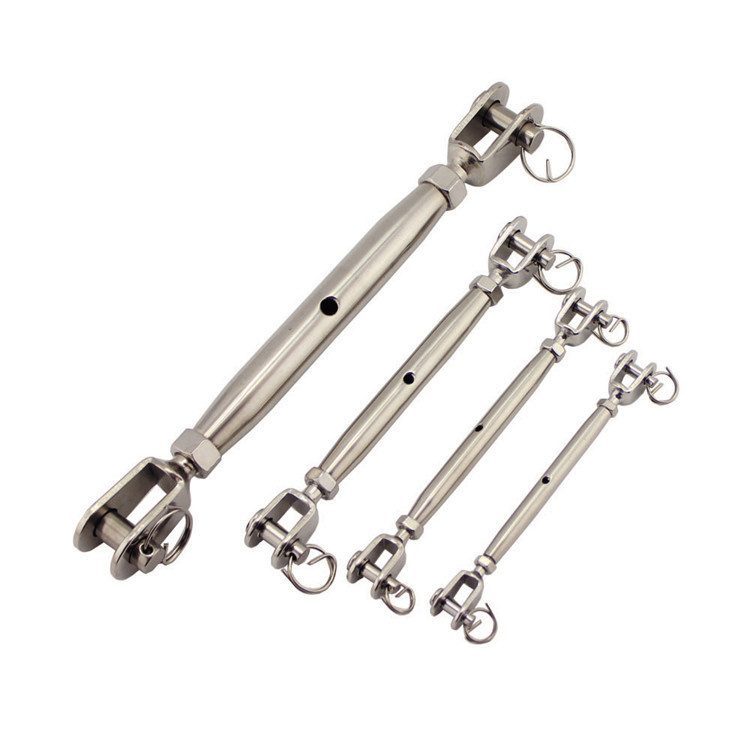 SS316 Stainless Steel Turnbuckle Jaw Wire Rope Fork Rigging Screw

Stainless steel jaw and jaw turnbuckle is a two-end welding fork with a pipe-shaped body
Rigging Screw
in the middle. The fork is made of sheet metal bending and is connected by friction welding. Friction welding is a production process that we have recently promoted, because it can ensure the maximum tensile force of the raw materials.
Stainless Steel Turnbuckle
is composed of a left wire and a right wire. Each turnbuckle has a loose nut to prevent the accessories from slipping out. The entire turnbuckle body is polished by hand, with a hole in the middle, that can be easily installed with tools during installation. The surfaces of the forks at both ends are electrolytically treated to better prevent rust. Turnbuckle forks are equipped with safety pins and safety posts. This design makes it easier and faster to link other accessories. Easy to assemble and install.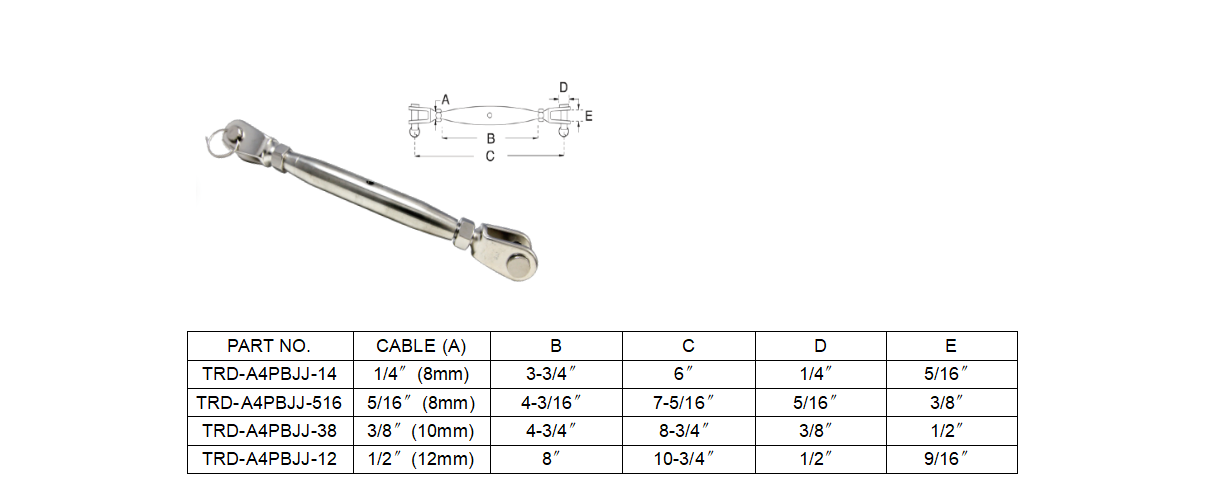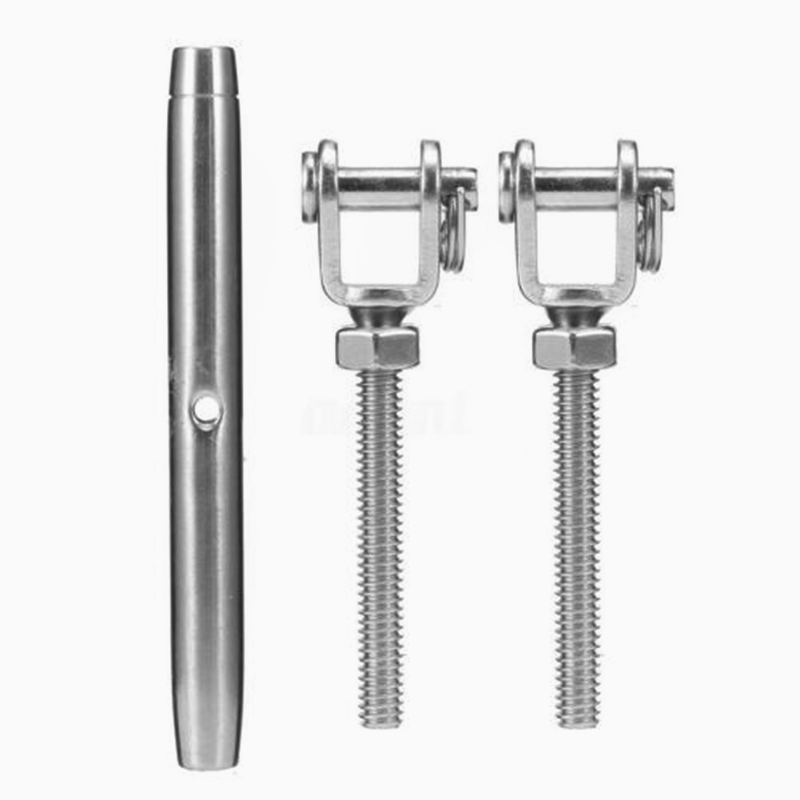 Advantage
.Marine Grade 316 Material
.Friction Welding More Stronger

.Adjust the Length by Your Need
l
CNC Processing
l
Precision Casting
Tensile Structure Hardware
Some tensile structure use
jaw
turnbuckles, spring hooks, thimbles, heavy-duty dee rings (or D rings), standard connectors, shackles, Pad Eye,
eye bolt, wire rope and connectors
to link shade sail. Because
1/2
fork turnbuckle could be a convenient link, it is widely used. It can be seen in many projects and buildings.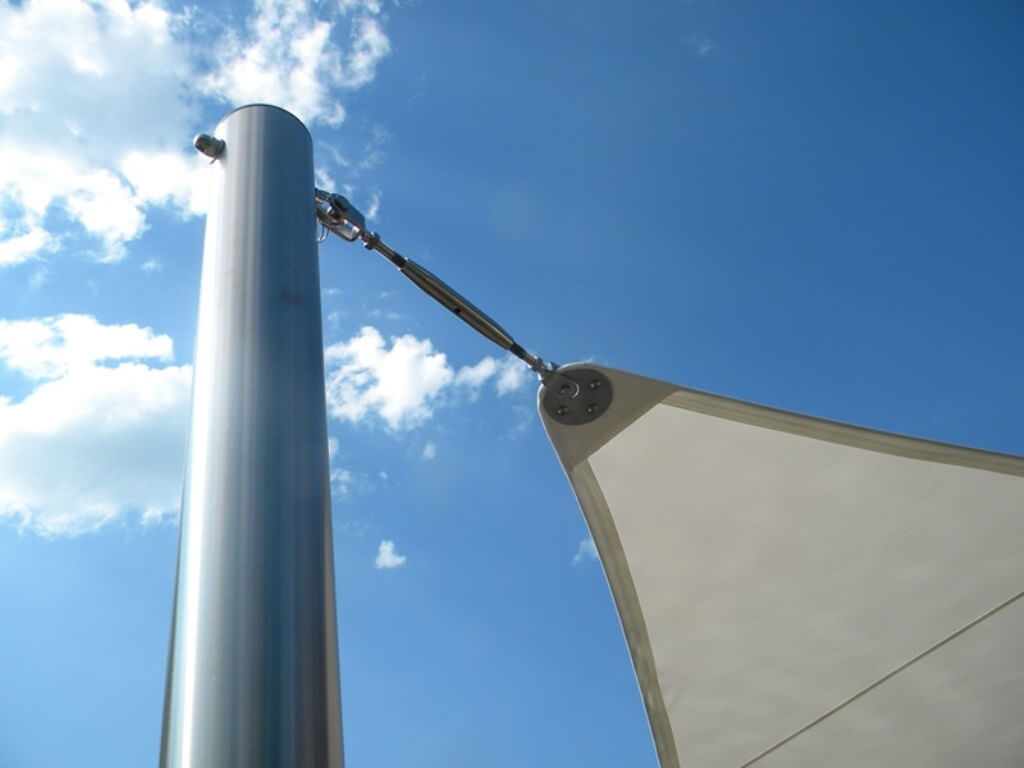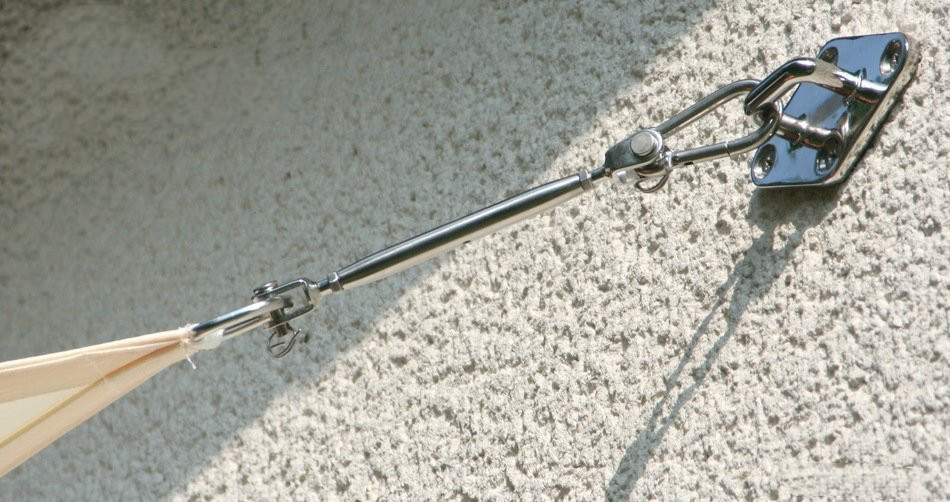 Sunshade System
As mentioned above, a fork rigging screw can be used with a piece of rope, cable, or another rigging component as a connection point to adjust slack and tension within a rope.


Turnbuckles can be used for something as simple as a fence or as complex as a drawbridge. Some industries that commonly use turnbuckles are: Sports and Entertainment - Turnbuckles are used as a holding point and to create tension in the ropes around a wrestling or boxing ring. Of course, you can't see them because they are covered with a soft material to keep the athletes safe.
Made from durable stainless steel 316, the Bottle Screws turnbuckle provides ultimate tension control. Applications include tension shade structures, like hip and ridge or membrane shade sails.
The stainless steel turnbuckle as a lifting and rigging link between the outdoor fabric and support structure.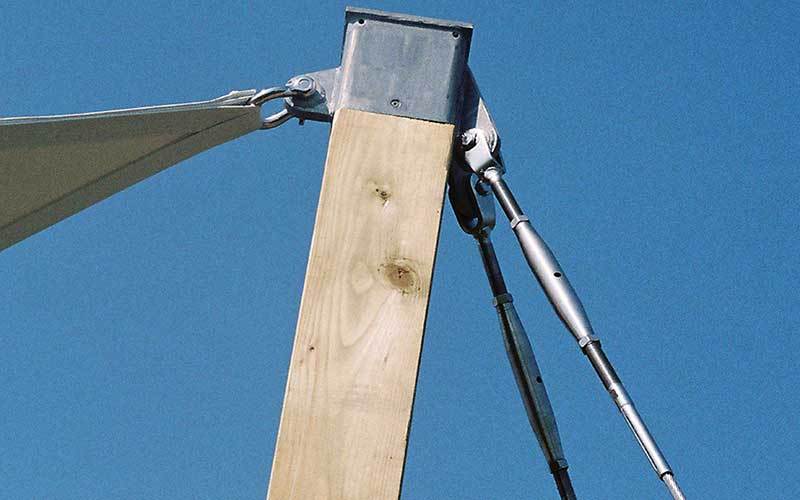 PS: ODM Order and Non-Standard products also could made and designed by Terada Team, Welcome to Contact us.