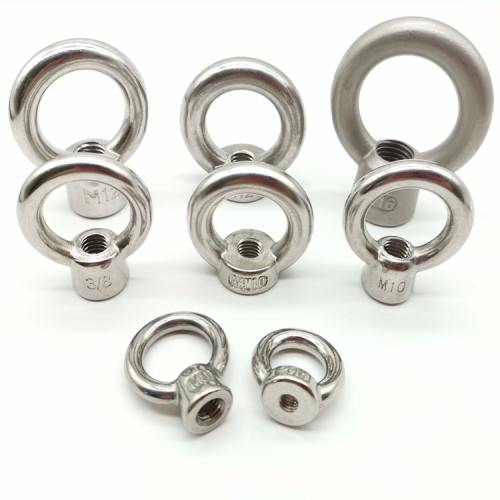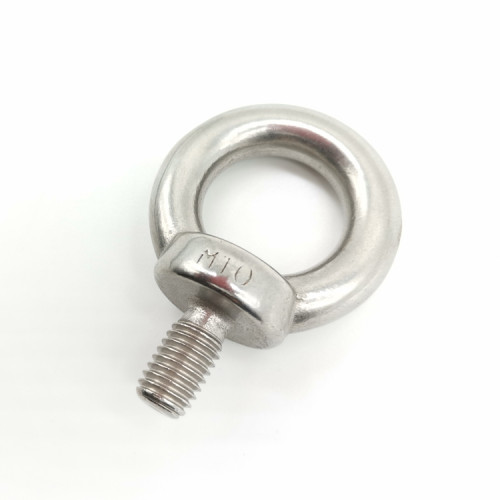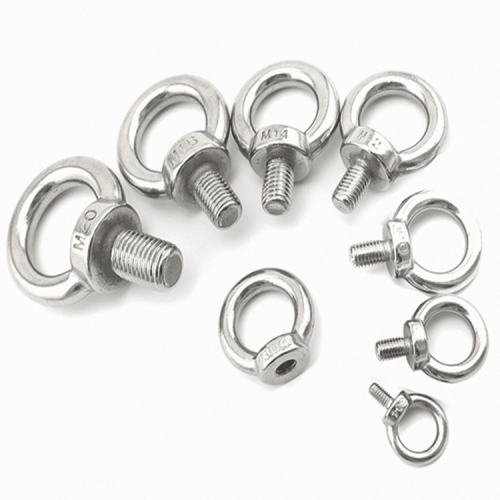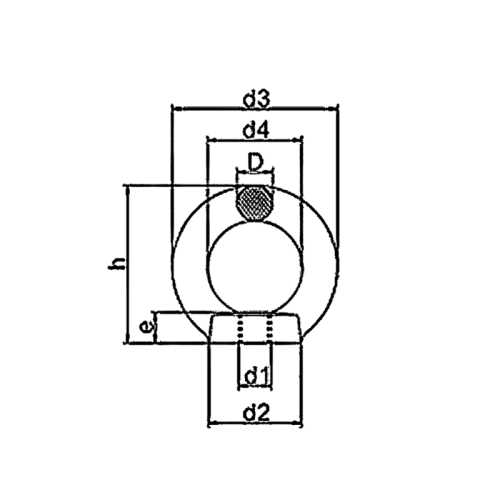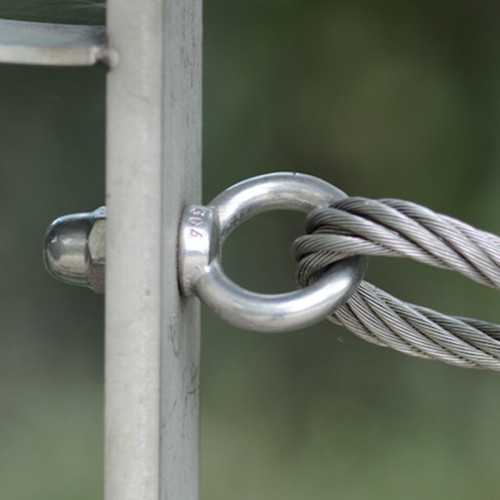 Stainless Steel Eye Bolts 1/4 Thread DIN580 Eye Screw Marked with Size and SS304 Material for Lifting
Item specifics
Material

Marine Grade 304 or 316, Stainless Steel
Process

CNC machining,Casting,Stamping,Hot forging
Requirements

Good quality material, high surface, no rust
Package

Thickened Woven Bag,Five Ply Cartons, Pallets
Application

Wire Rope, Tensile Structure, Lifting
Relative Hardware

D Shackle, Anchor Shackle, Bow Shackle, Snap Shackle
Description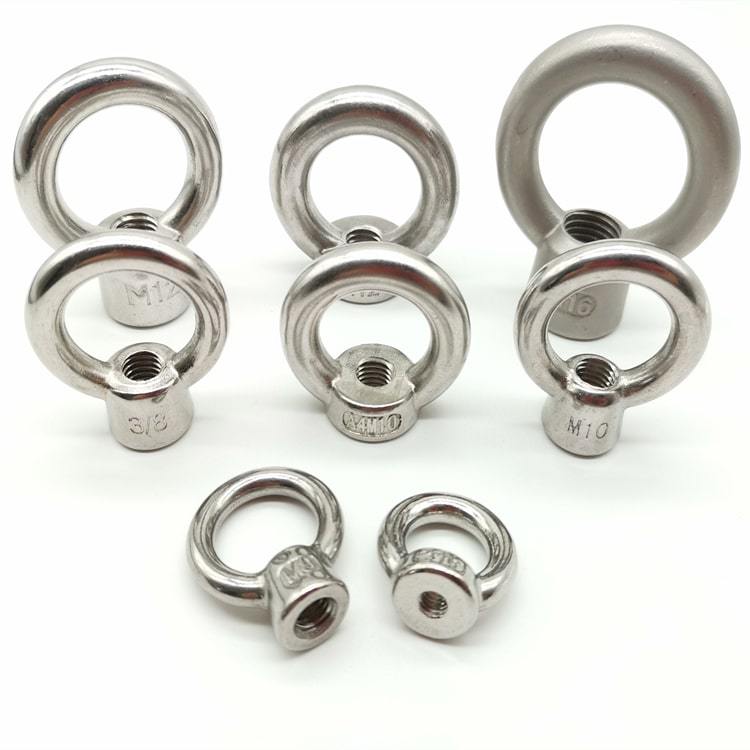 Stainless Steel Eye Bolts 1/4 thread DIN580 Eye Screw
The stainless steel eye bolts are made from 304 stainless steel for maximum corrosion resistance and durability.The tall-collar design allows greater thread depth for increased lifting capacity. The eye screw normal works with wire or cable. This eye bolt widely used in industrial, marine and machinery due to it Easy to use, an ideal equipment.The lifting eye bolt Ring Shape Screws Nuts surface is polishing with great corrosion and oxidation resistance, rustproof and durable.Which also used on boats or docks as a tie down loop. The Thread could make mm,inch and UNC thread follow client requirements.
It's most common to find eyebolt being used to secure wire ropes or cables to a particular fixed structure.They're threaded on one end for optimum fit with no twisting,which makes them the ideal choice for a wide range of different purposes.
DIN580 EYE BOLT DIMENSION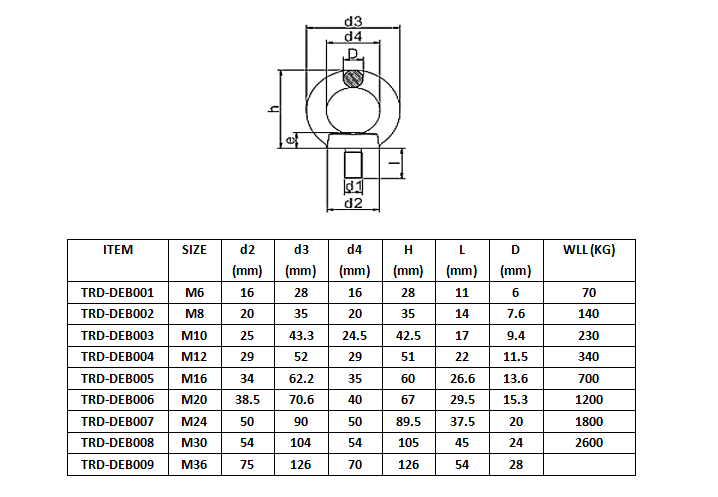 JIS1168 EYE BOLT DIMENSION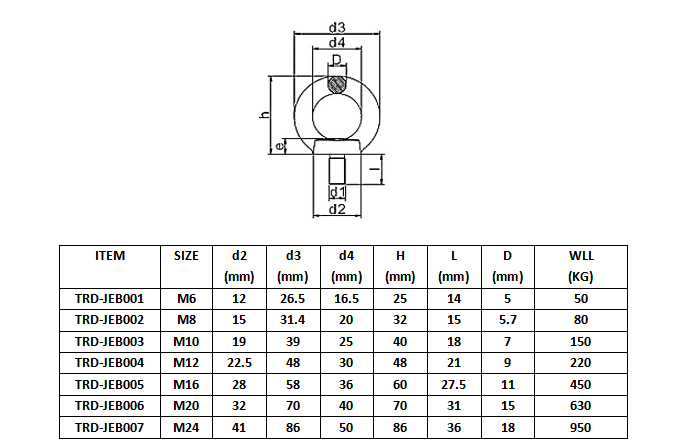 l
Stainless Steel 316 ( AISI316)
l
Stainless Steel 304 ( AISI304)
l
Carbon Steel 45#
l
Carbon Steel Q235
Surface Treatment
l
Normal Polished
l
Hand Mirror Polished
l
Galvanized
l
Paint Spraying
l
CNC Processing
l
Precision Casting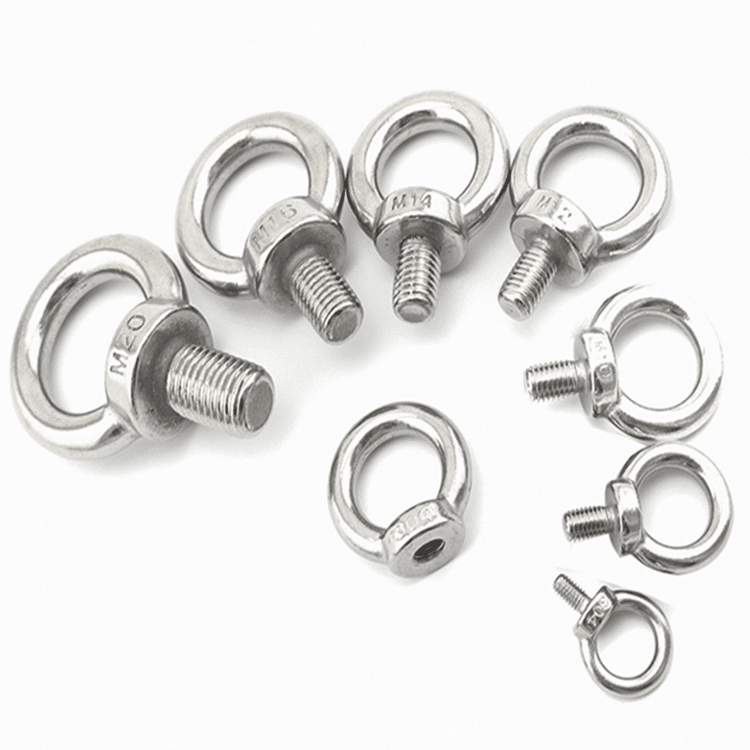 Title
Lifting Eye Bolt Ring Shape Screws Nuts
.Made from 304 stainless steel or 316
.With great corrosion and oxidation resistance, rustproof and durable

. Easy to use, An Ideal Link Hardware
DIN580 Eye Screw
This product is most typically made from stainless steel.Our stainless steel is designed to resist corrosive and abrasive factors that can commonly occur during heavy industrial operations.If you would like to discuss other metals or other ways to protect your lifting gear,we would be happy to discuss the options with you.
Made from strong 304 and 316 grade stainless steel,our highly reliable DIN 580 eye bolts offer amazing value and are easy to screw in to most surfaces. They're totally rust-proof too,even when exposed to the wind,rain and other elements for very long periods of time.Available in sizes 6mm-36mm,they're ideal for many leisure activities like sailing and camping,as well as for industrial purposes.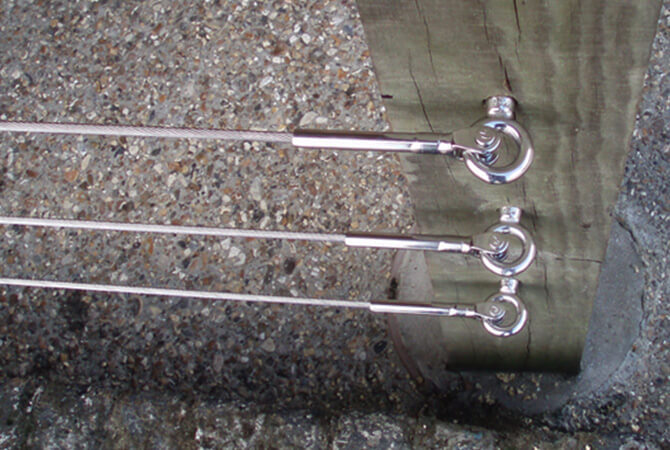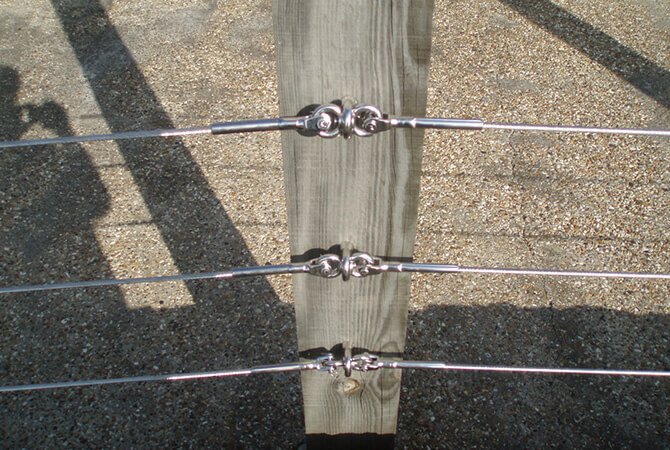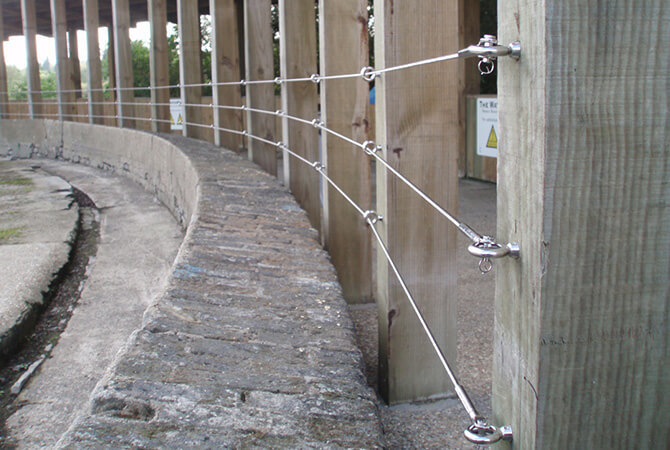 PS: ODM Order and Non-Standard products also could made and designed by Terada Team, Welcome to know more about us--TERADA.