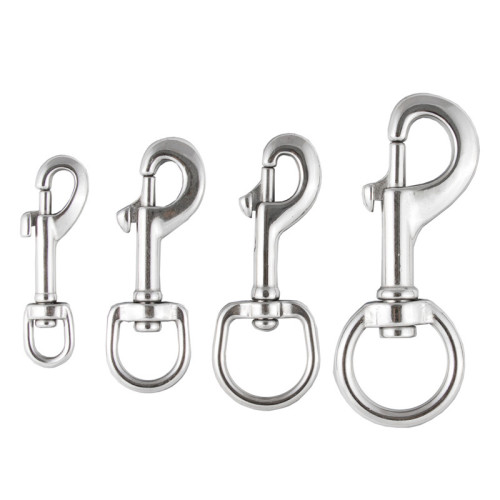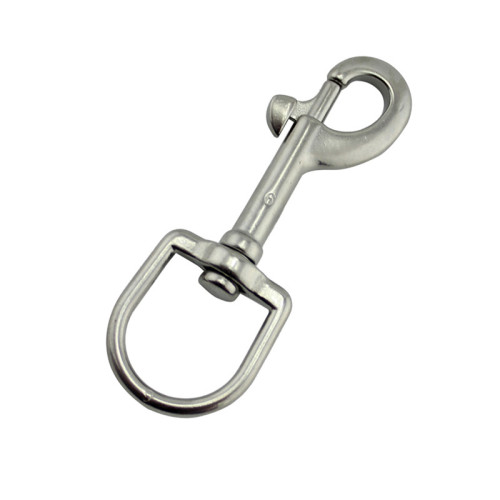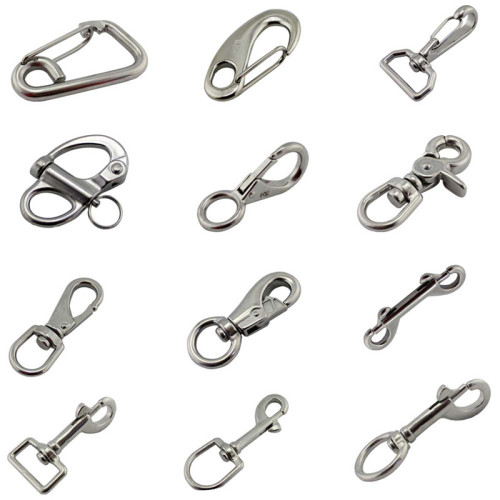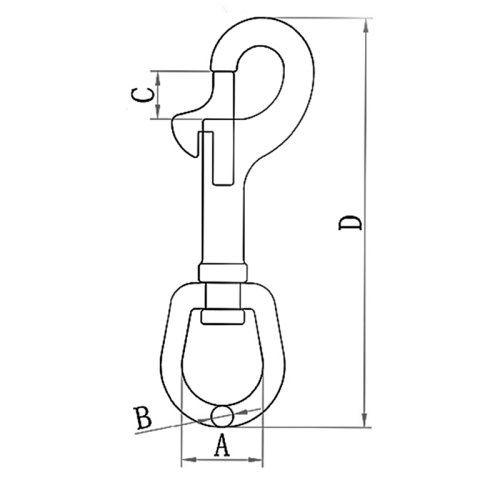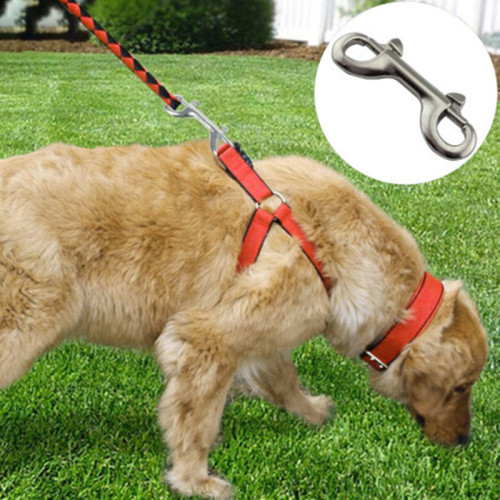 Stainless Steel Dog Leash Snap Hooks Elliptical Single Head For Dog Leash Nylon Cable | Swivel Snap Hook China Factory Wholesale Price
Item specifics
Material

Marine Grade 304 or 316, Stainless Steel
Process

CNC machining,Casting,Stamping,Hot forging
Requirements

Good quality material, high surface, no rust
Package

Thickened Woven Bag,Five Ply Cartons, Pallets
Application

Wire Rope, Tensile Structure, Lifting
Relative Hardware

D Shackle, Anchor Shackle, Bow Shackle, Snap Shackle
Description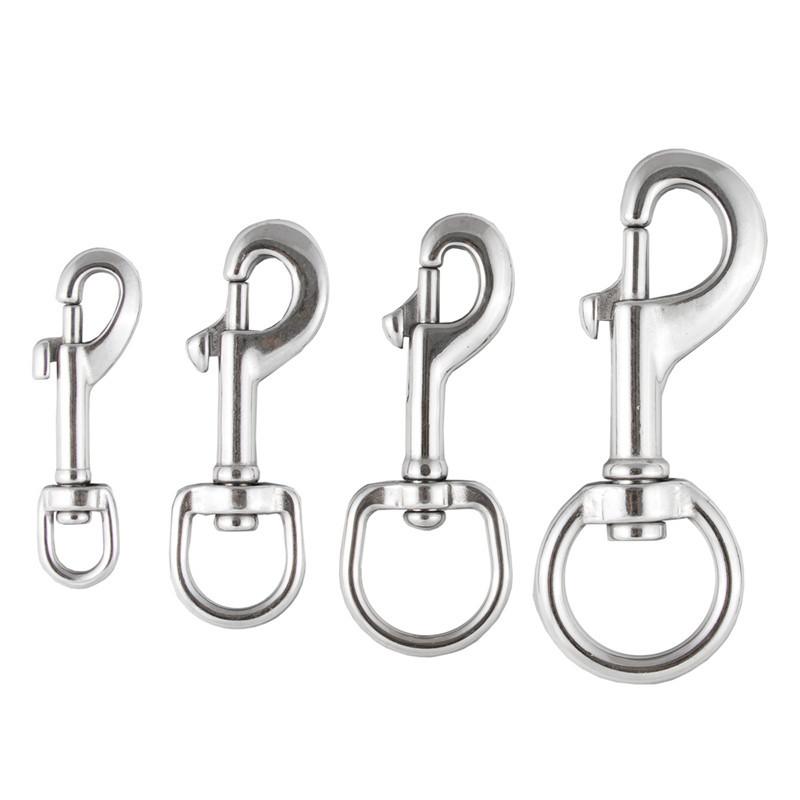 Stainless Steel Dog Leash Snap Hooks

The dog leash snap hook is equipped with a 360-degree rotatable base, which can be easily and quickly clamped and released, and closed firmly to ensure that items will not fall and prevent being entangled by the rope.
High-Quality Materials: The Dog spring hooks are made of stainless steel 316, and the surface is with electrolytic oxide. Lead-free and corrosion-resistant; it can be rotated 360 degrees to ensure safety and long-term use.
Overall Performance: The single-head design enables the spring bolt to provide a firm closure and easy-to-open effect. The thumb stick is very useful for using only a key ring or attaching a belt to a collar
Wide Range Applications: Our marker clips are very suitable for pets, curtains, medical equipment, toy gifts, portable zippers, luggage manufacturing, and many other uses.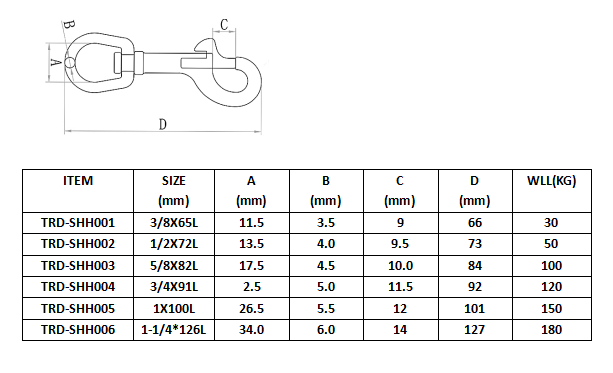 l
Stainless Steel 316 ( AISI316)
l
Stainless Steel 304 ( AISI304)
l
Carbon Steel 45#
l
Carbon Steel Q235
Surface Treatment
l
Normal Polished
l
Hand Mirror Polished
l
Galvanized
l
Paint Spraying
l
CNC Processing
l
Precision Casting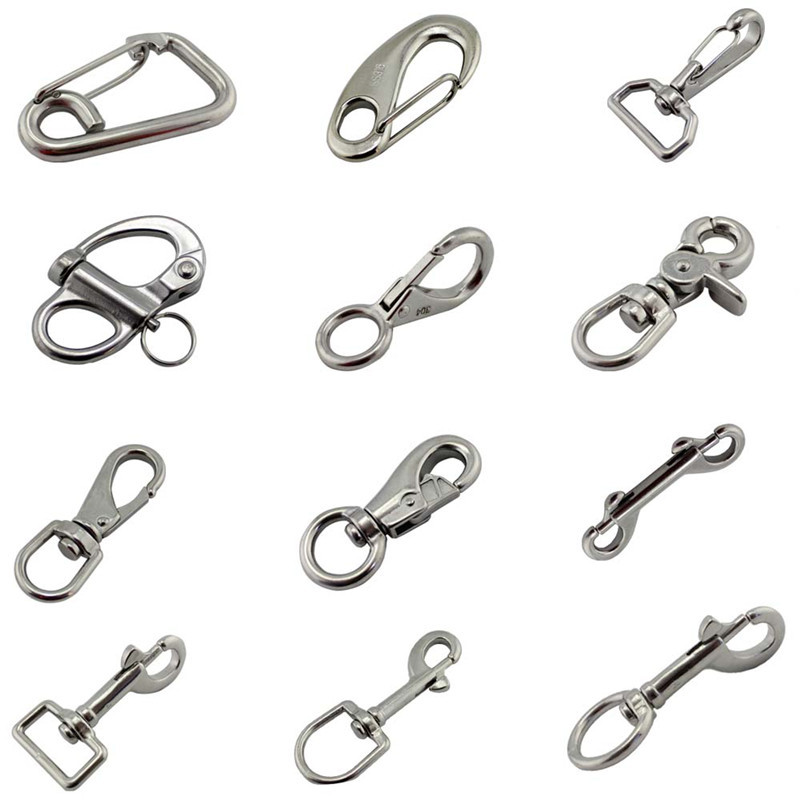 .Spring snap- Quick Link
.Marine Grade 316 Material
.The Surface E
lectrolytic Oxide
.
360-Degree Rotatable Base
Dog Leash Snap Hooks

Our hooks are manufactured using quality 304 or 316 stainless steel for long-lasting durability.
The spring-reinforced hook works by holding both sides snuggly together once the trigger is no longer held down. They are fabulous for all sorts of things without the risk of snagging, and the fact that the bolt swivels means you'll avoid ropes becoming tangled too. Many people have chosen to use them for dog leash swivel clips.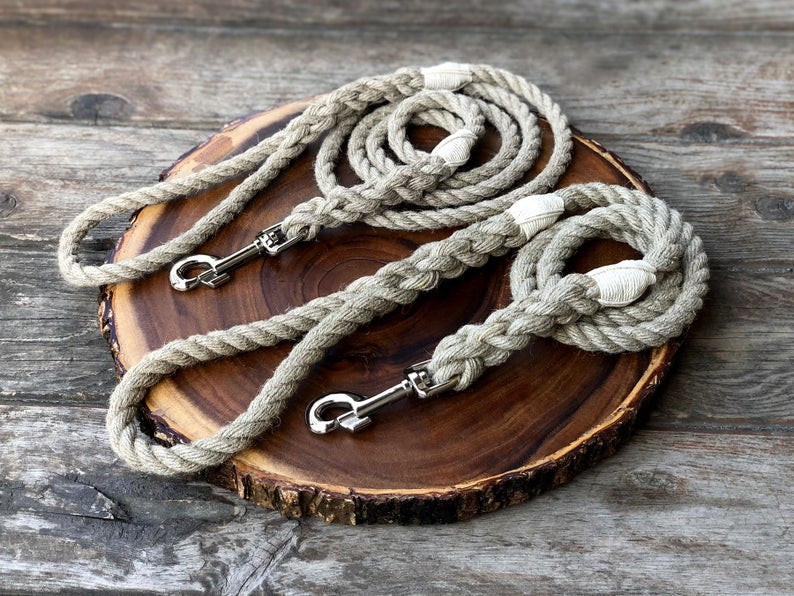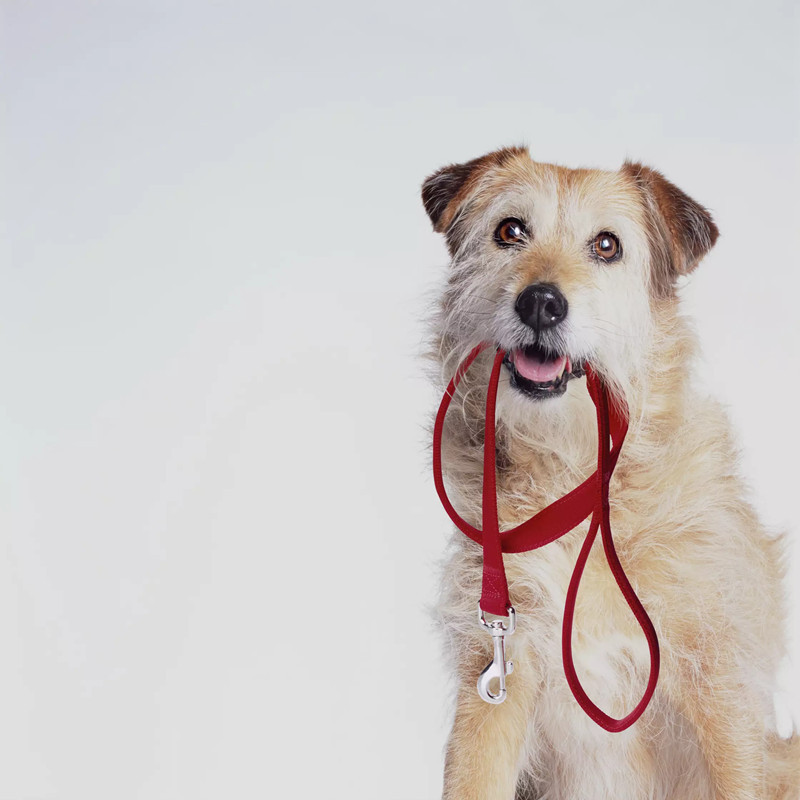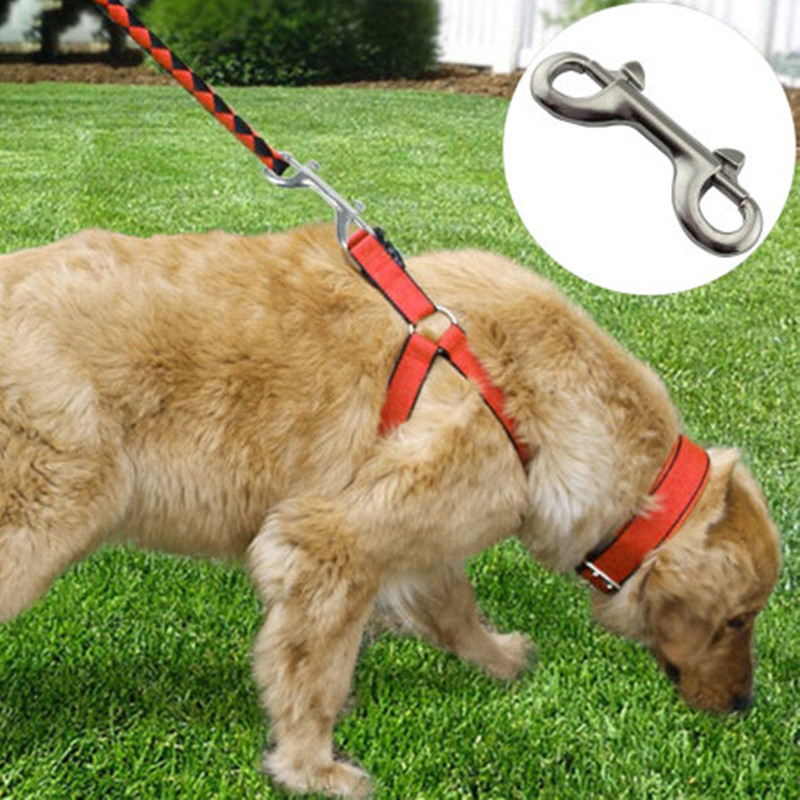 PS: ODM Order and Non-Standard products also could made and designed by Terada Team, Welcome to know more us--TERADA.