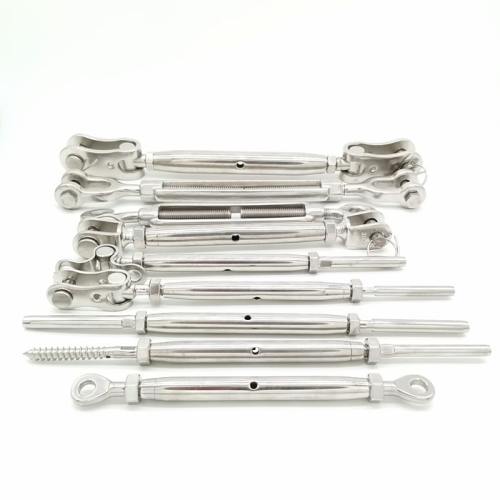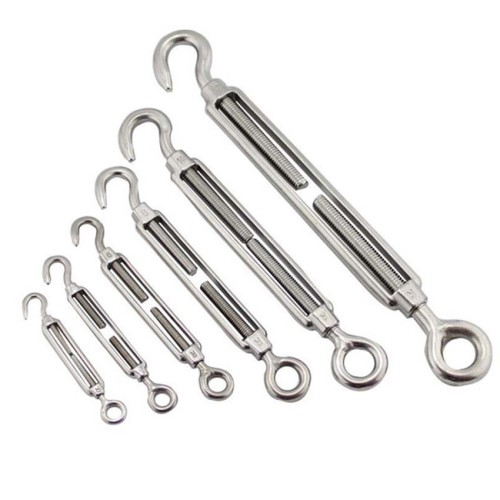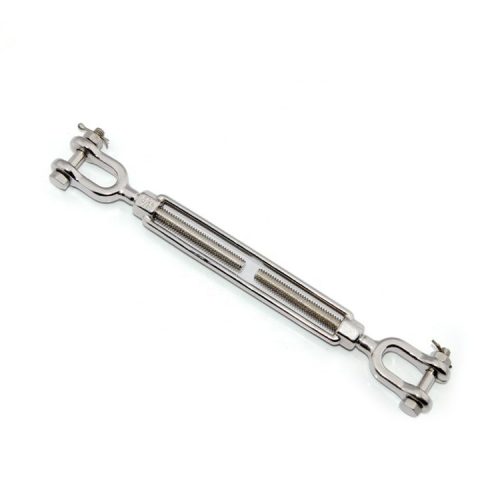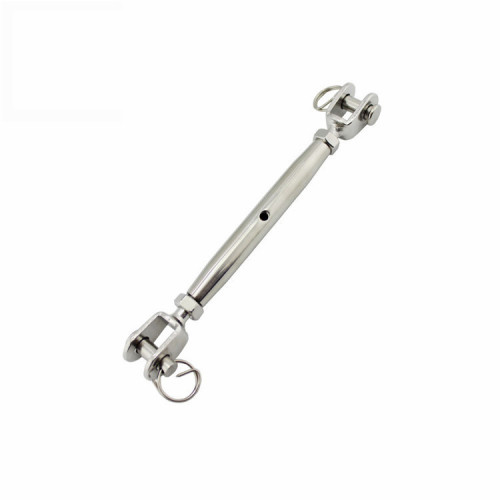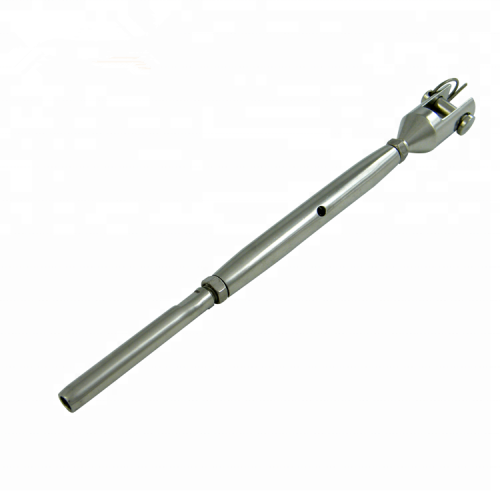 Terada Terminals Turnbuckle Hardware High Quality AISI316 Stainless Steel Material | Turnbuckle Project Accessories
Item specifics
Material

Marine Grade 304 or 316, stainless steel
Process

CNC machining,Casting,Stamping,Hot forging
Requirements

Good quality material, high surface, no rust
Package

Thickened Woven Bag,Five Ply Cartons, Pallets
Application

Wire Rope, Tensile Structure, Lifting
Relative Hardware

US Type Turnbuckle, JIS Turnbuckle, Toggle Turnbuckle
Description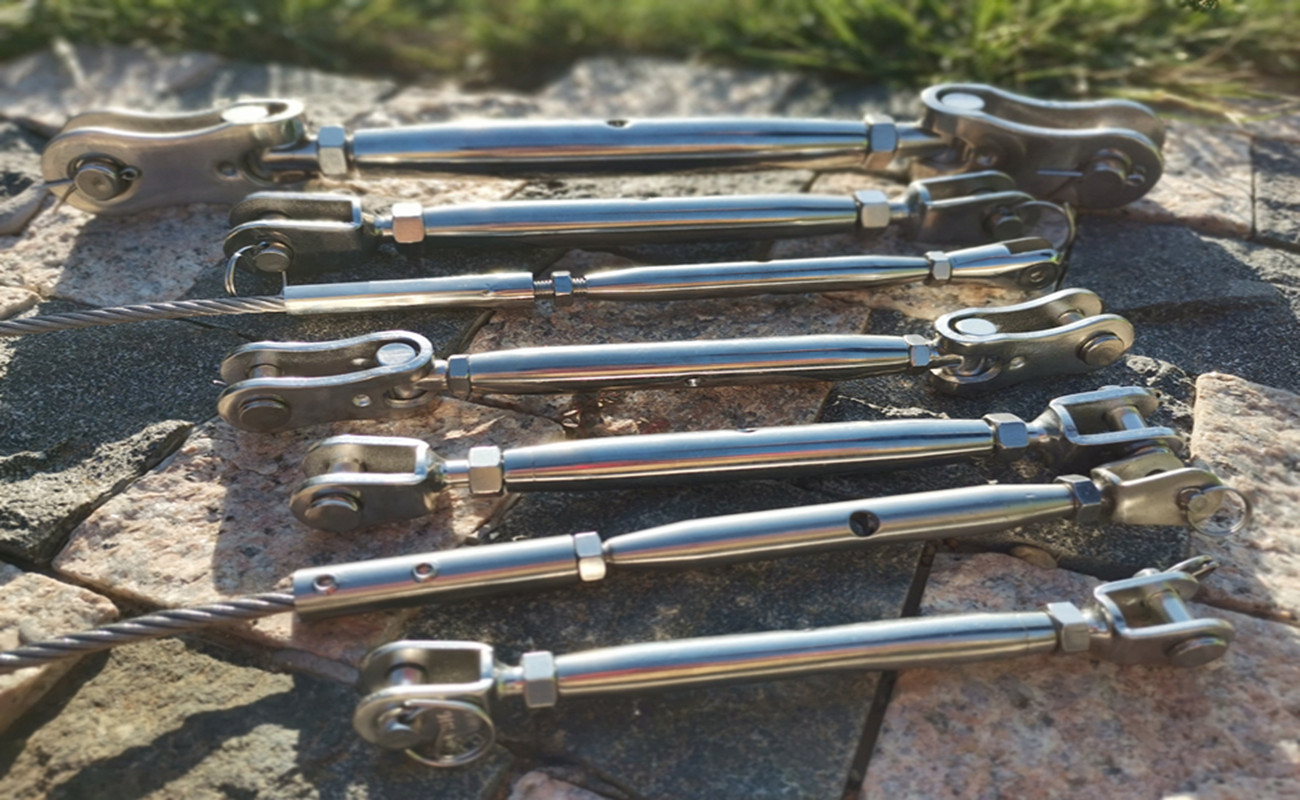 Turnbuckle Description
Turnbuckle Hardware also called tensile turnbuckle and rigging screw. It is a hardware rigging with two ends of a screw rod and a middle body. The distance between the stretched items can be adjusted by rotating the two screw rods. Terminals Turnbuckle Hardware have eye and eye turnbuckle, Jaw and Jaw Swage Turnbuckle, mini turnbuckle, hook and hook turnbuckle. It usually consists of two threaded combination parts, one screwed into the ends of a small metal frame, one with left-handed thread, and the other With right-hand thread. The Terminals Turnbuckle Hardware can be adjusted by rotating the frame. The two accessories are usually connected by wire rope and link chain. For using on cable turnbuckle, we have swage turnbuckle, toggle turnbuckle, and so on many type.Screw turnbuckle is used for all rigging for entertainment, like climbing and playground. It is also used in stretch films and live concert performances. Some greening project and power projects also use Turnbuckle Hardware AISI316. In rigging hardware, screws turnbuckle are often used for small adjustments in length due to Turnbuckle Hardware High Quality. The turnbuckle can be adjusted in height or angle during the project.
l
Stainless Steel 316 ( AISI316)
l
Stainless Steel 304 ( AISI304)
l
Carbon Steel 45#
l
Carbon Steel Q235
Surface Treatment
l
Normal Polished
l
Hand Mirror Polished
l
Galvanized
l
Paint Spraying
l
CNC Processing
l
Precision Casting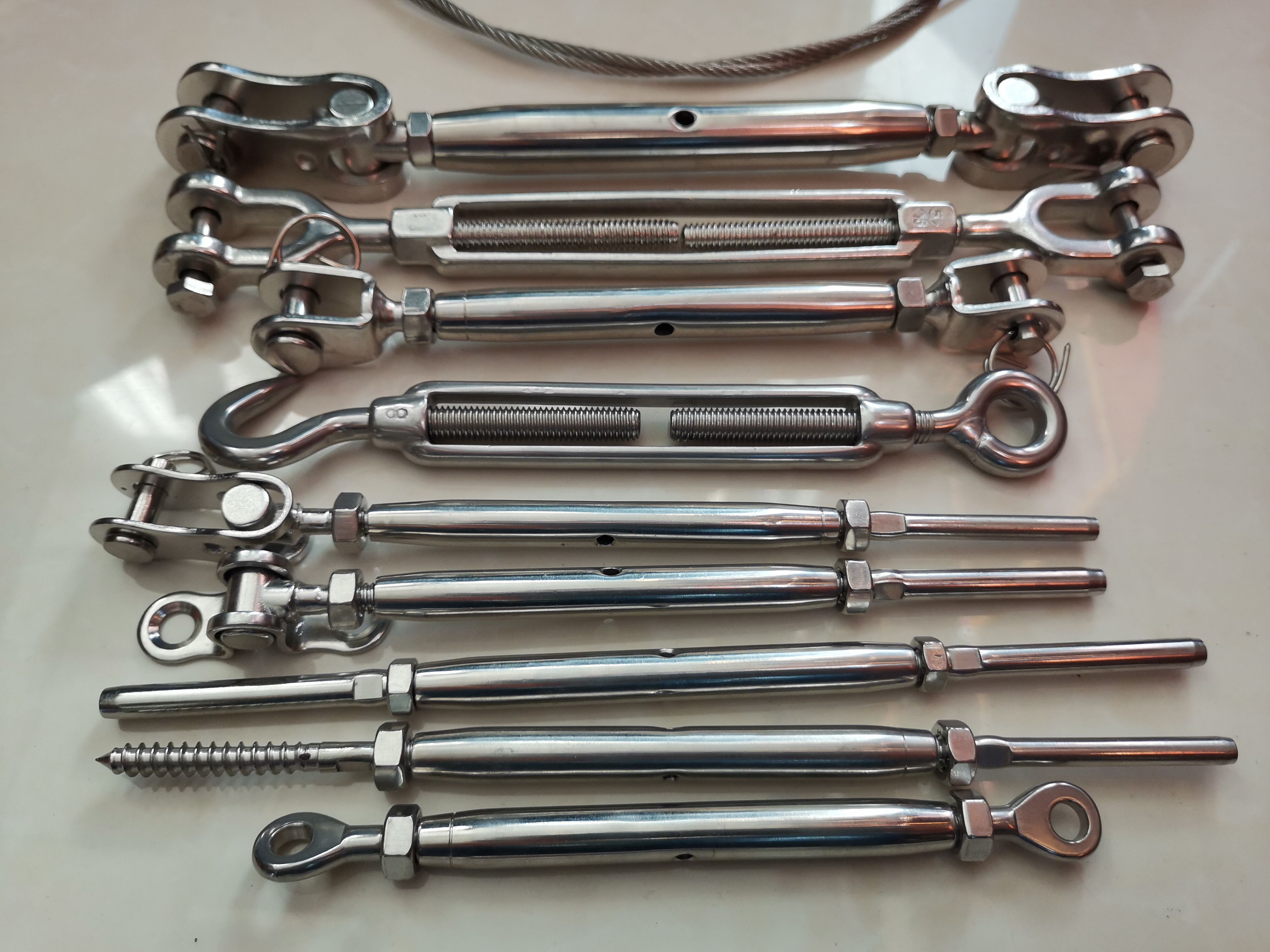 PS: ODM Order and Non-Standard products also could made and designed by Terada Team, Welcome to Contact us.