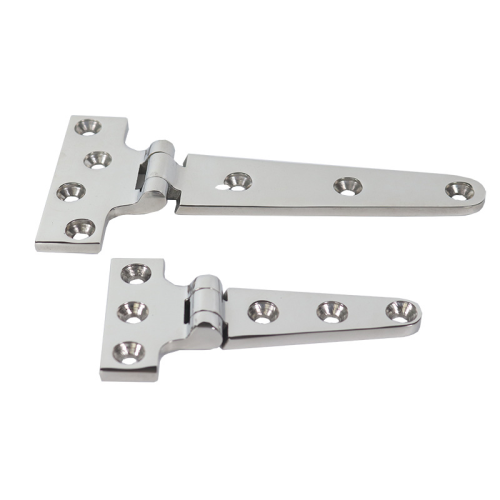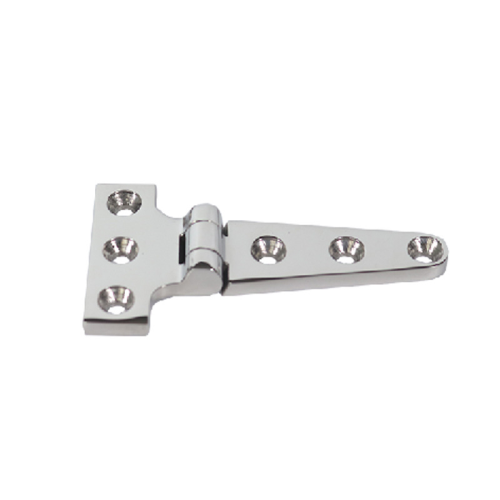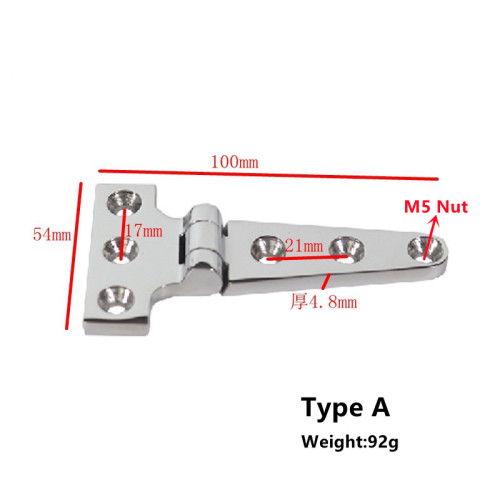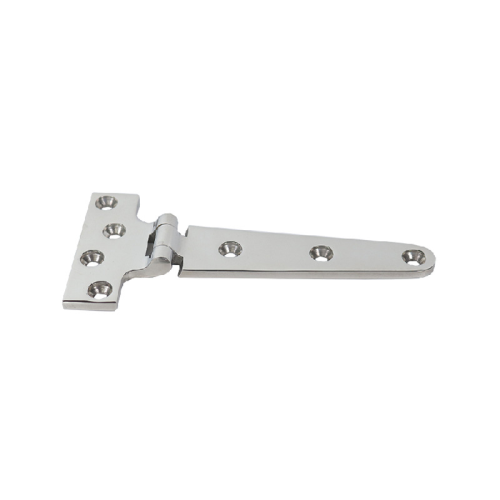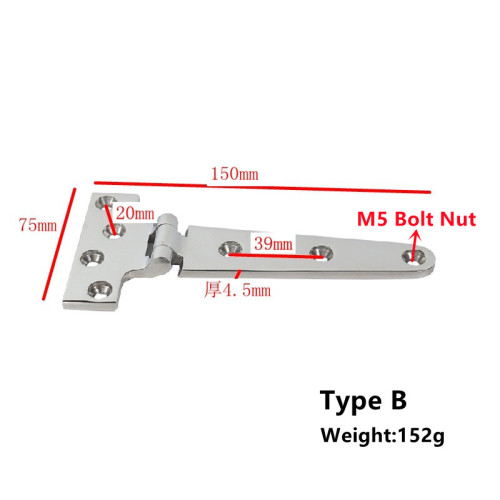 Heavy Duty T Hinge 4'' x 2" / 6'' x 3" Casting Hinge Marine Grade 316 Stainless Steel for Boat
Item specifics
Material

Marine Grade 304 or 316, Stainless Steel
Process

CNC machining,Casting,Stamping,Hot forging
Requirements

Good quality material, high surface, no rust
Package

Thickened Woven Bag,Five Ply Cartons, Pallets
Application

Deck Handrail, Wire Rope, Tensile Structure
Relative Hardware

Cable Railing Turnbuckle, Swage Terminal, Stud
Description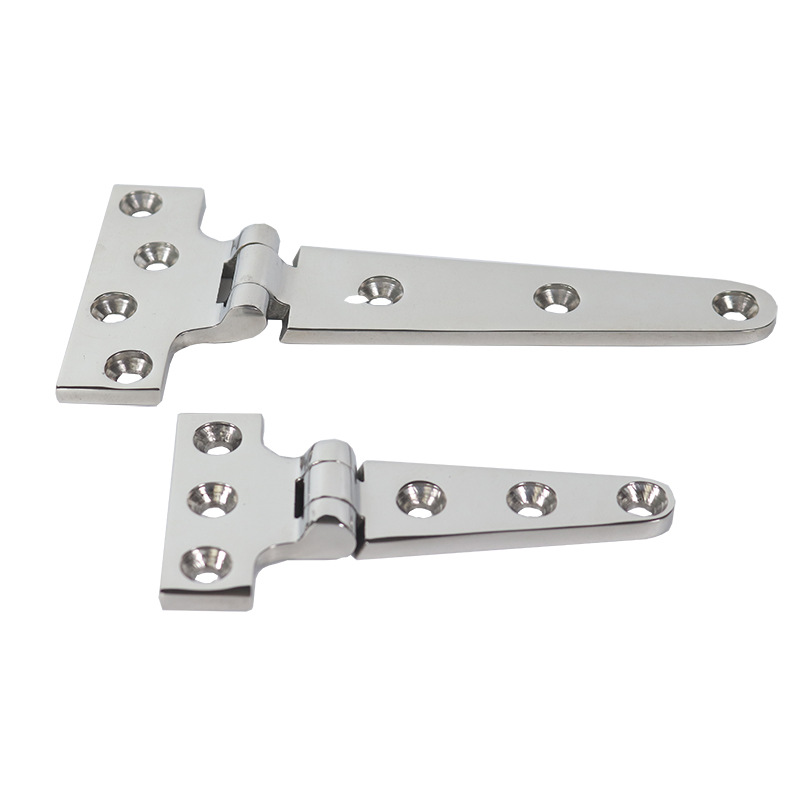 Heavy Duty Casting T Hinge Marine Grade 316
The Heavy Duty T Hinge Material is 316 Stainless Steel. The quality is good and durable that maximum corrosion resistance and durability in the saltwater environment. Meanwhile, it is easy to install. The surface was Polished to a beautiful mirror-like finish. These polished stainless steel deck hinges will prove an attractive addition wherever they're used. The size is 4"(L)x2"(W)/100MM*54MM The thickness is 0.20" The detail size refers to the left picture. Which require M5 flat head mounting screws for perfectionist installation. screws not included.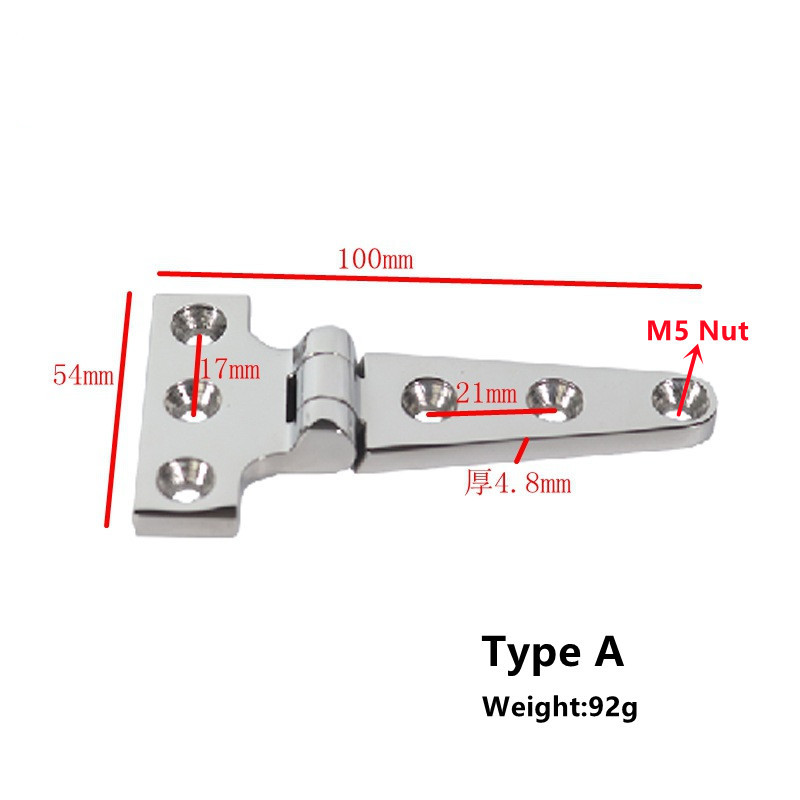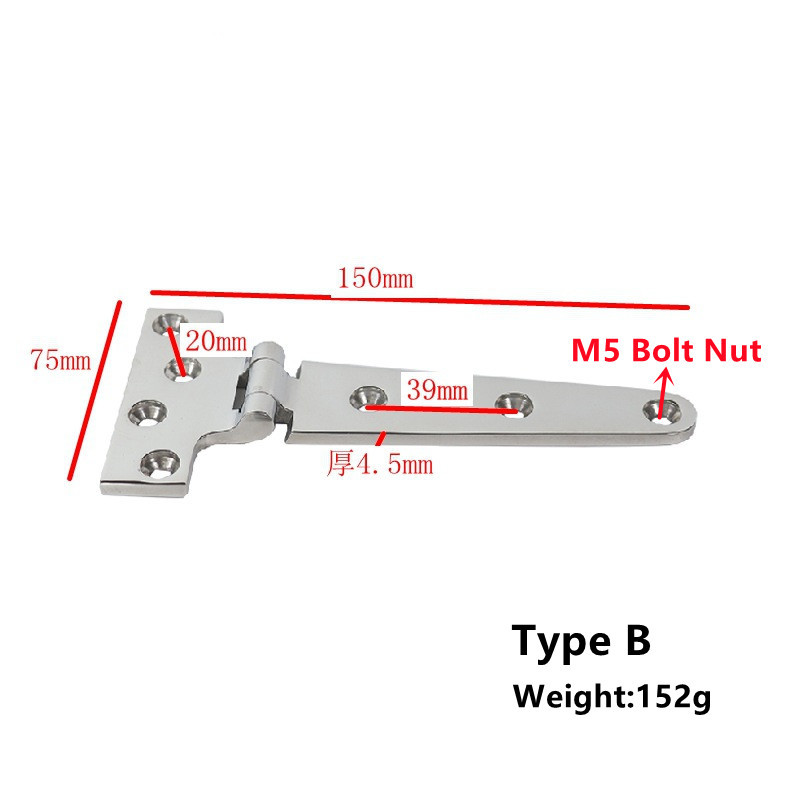 l
Stainless Steel 316 ( AISI316)
l
Stainless Steel 304 ( AISI304)
l
Carbon Steel 45#
l
Carbon Steel Q235
l
Normal Polished
l
Hand Mirror Polished
l
Galvanized
l
Paint Spraying
l
CNC Processing
l
Precision Casting
.Weld fork- Quick Link
.Marine Grade 316 Material
.The Surface E
lectrolytic Oxide
.
180-Degree Rotatable Base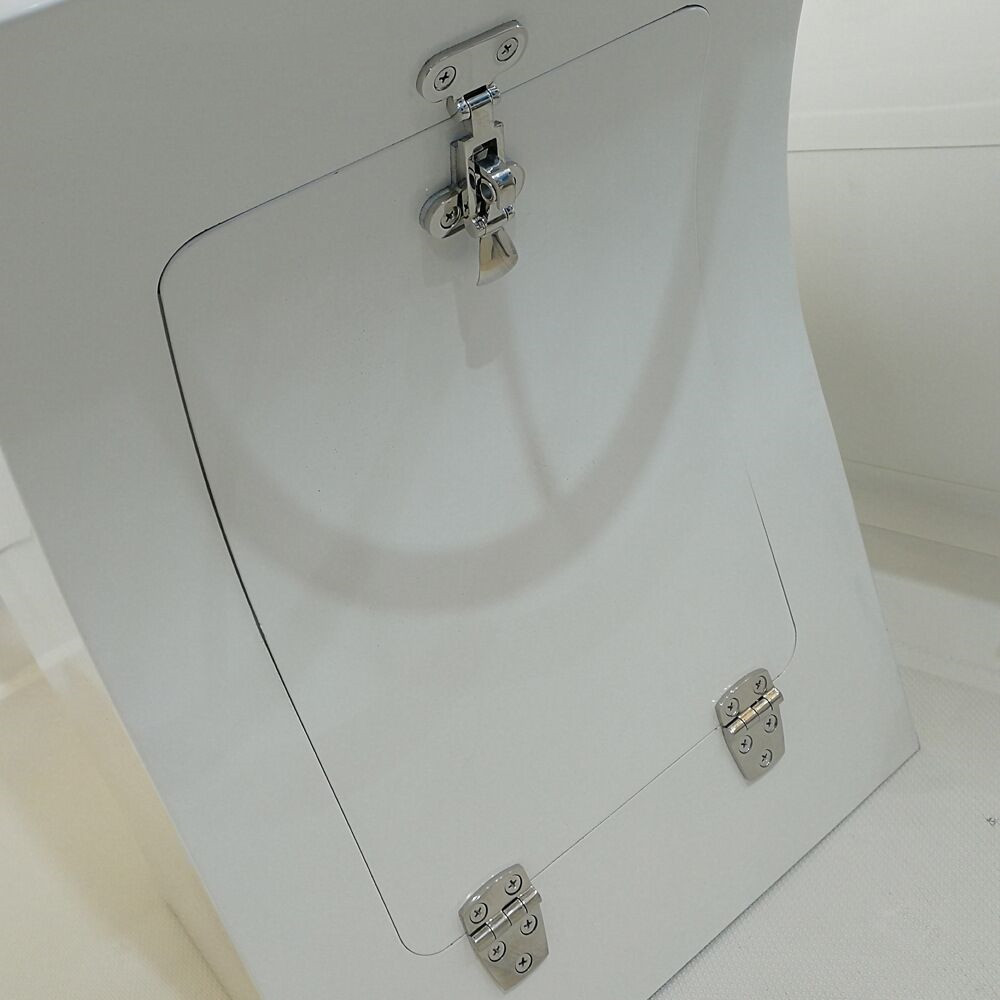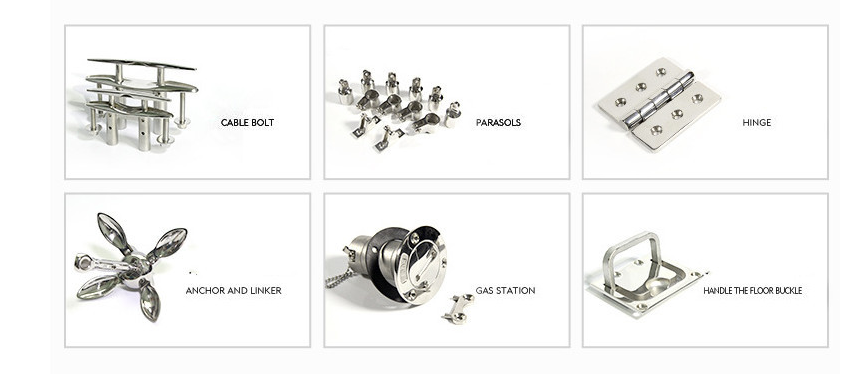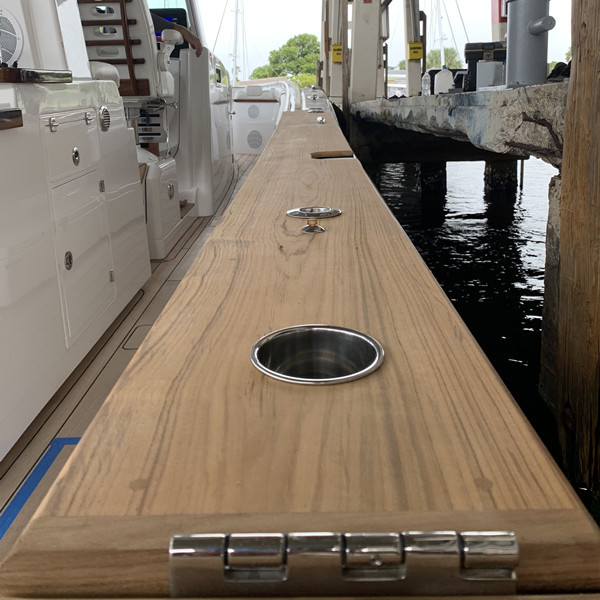 Deck Fittings
Deck fittings are used aboard ships and boats mainly for the securing of mooring lines. All fittings shown in the figure are found aboard the ship except the bollard, which is a pier fitting. The pad eye shown in the figure is not used for mooring but for towing other vessels. Different variations of the pad eye are used for securing heavy objects and equipment.
Boats carried aboard ships usually are handled by powerful cranes and booms. These cranes and boom shook onto slings attached to hoisting points built into the strong parts of the boat's structure. Boats stowed davits are lowered and hoisted by the davit machinery. Basically, a set of davits is nothing more than a special crane that is designed specifically for handling boats in a safe and timely manner
Ships that are at anchor or moored to a buoy rig out their boat booms for the purpose of mooring their boats well clear of the side. This method of securing is known as hauling out to the boom. Forward booms are called lower booms; after booms are called quarter booms. The boat boom is a spar that is secured to a gooseneck by a pin on the side of the ship. This arrangement allows free motion fore and aft. The outboard end of the boom hangs from a wire vang and tackle combination called the topping lift. Fore-and-aft motion is controlled by lines called forward and after guys.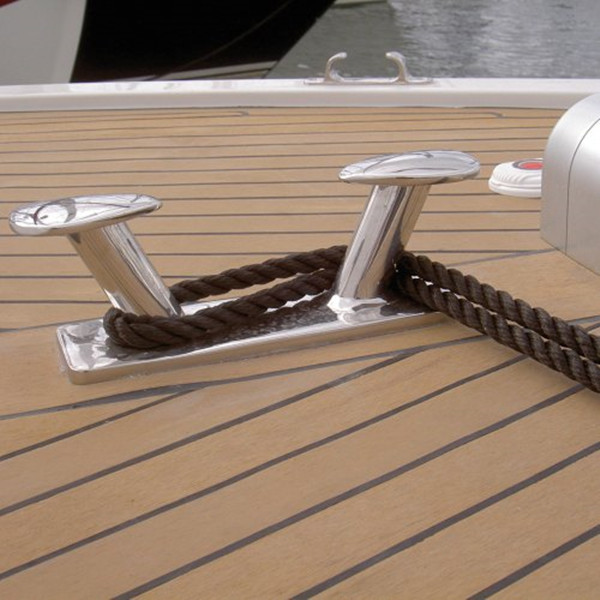 PS: ODM Order and Non-Standard products also could made and designed by Terada Team, Welcome to Contact us.