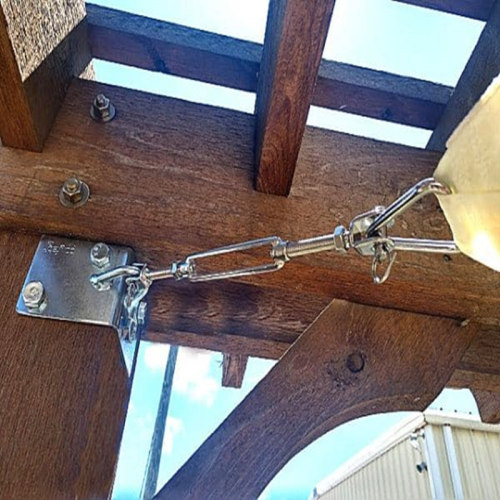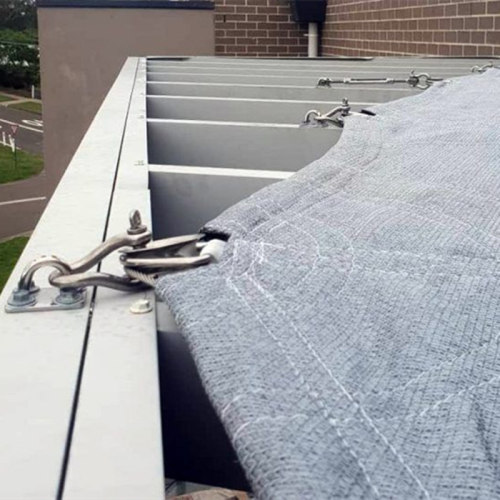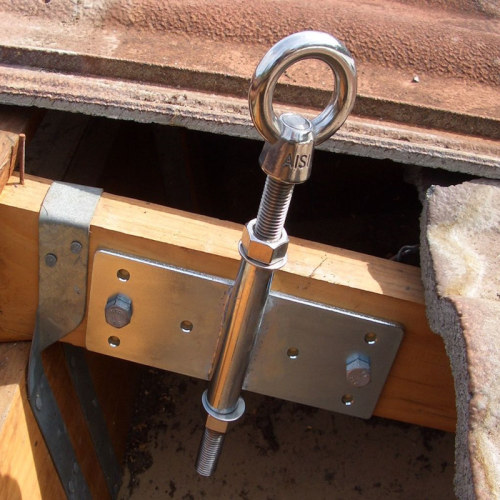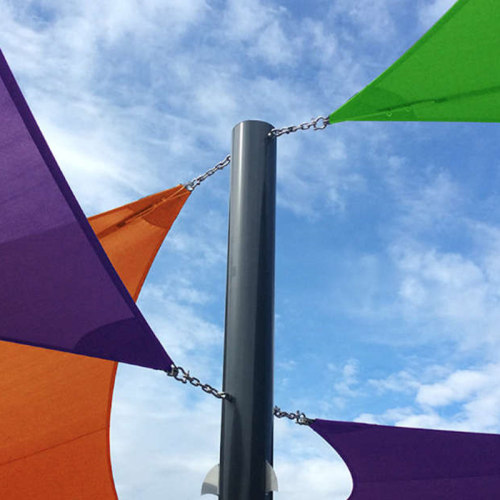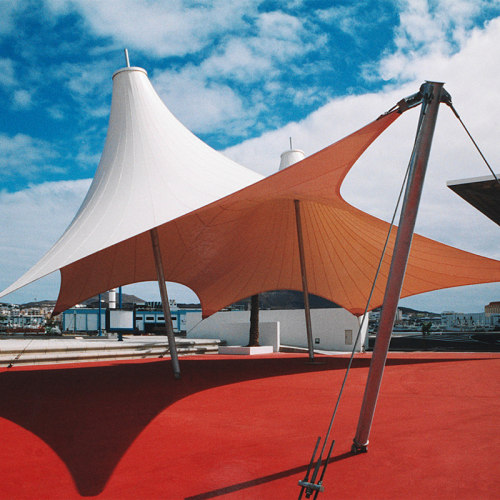 Shade Sail Hardware Kit for Triangle and Square Sun Shade Sail on Blackyard or Garden
Item specifics
Material

Marine Grade 304 or 316, Stainless Steel
Process

CNC machining,Casting,Stamping,Hot forging
Requirements

Good quality material, high surface, no rust
Package

Thickened Woven Bag,Five Ply Cartons, Pallets
Application

Deck Handrail, Wire Rope, Tensile Structure
Relative Hardware

Cable Railing Turnbuckle, Swage Terminal, Stud
Description
Sun Shade Sail Hardware Kit (Shade sail not included), 6 Inches Hardware kit for rectangle and square sun shade sail, everything you need to hang a shade sail. Made from 316 Stainless steel, never rust, lifetime warranty, holds up to 6000 lb. The set is easy to use and will accommodate most kinds of the shade sail to set up your favorite relaxation spot with ease with this handy kit.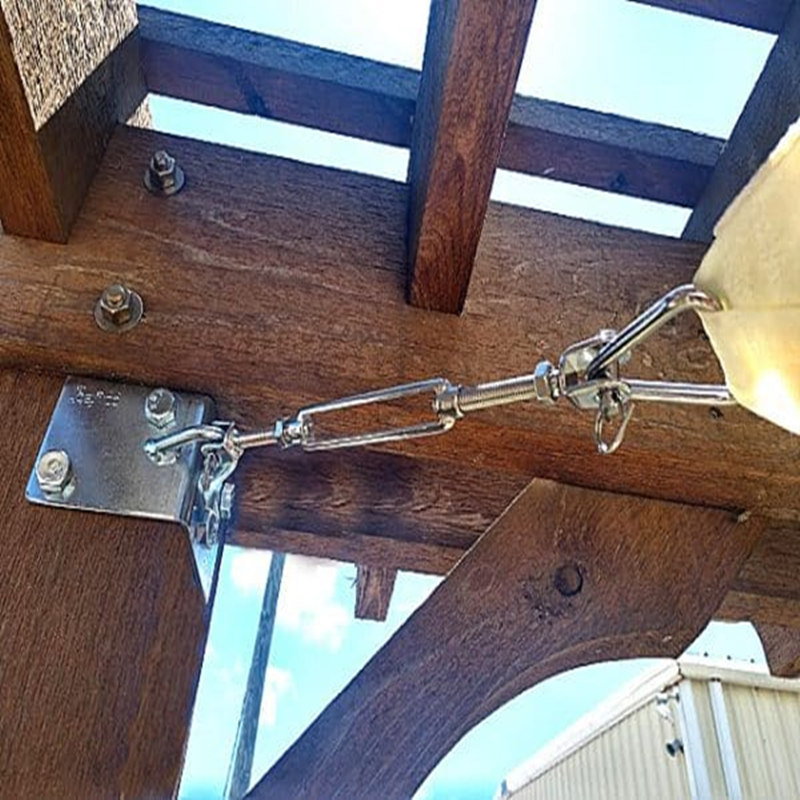 Benefits of Shade Sail

Great resistance to strong winds

thanks to the generous openings in the fabric and a skeleton of a high resistance cord.

Diaphanous shadow:

Through our tensioning systems and accessories we can cover broad spaces without the need for intermediate posts.

Versatility:

permanent or removable exhibition.

Individualized shade

, according to the cutting pattern of the fabric and the number of layers: 50% single layer 80% double layer and 90% closed cut pattern.

Technical fabrics

for exterior or interior use.

Wide

range of colors.

It does not accumulate heat

thanks to the natural circulation of air.
What Benefits Does a Shade Sail Offer?
A shade sail provides many advantages to whoever decides to have one. For example, sun shade sails:
Provide relief from the sun: Like other awnings, a shade sail provides an outdoor space with much-needed shade. People can enjoy the outdoors without sweating, squinting, or shading their eyes.
Are unique in their design: People who want a unique awning can enjoy the different designs that shade sails provide. Shade sails often come in triangle and rectangle shapes.
Enhance your property: The unique look of a shade sail can be a focal point of your business or a way to draw customers in. It also simply is a beautiful addition.
Are good for most of the year: Shade sails are particularly great for three seasons out of the year, as they are durable against the elements.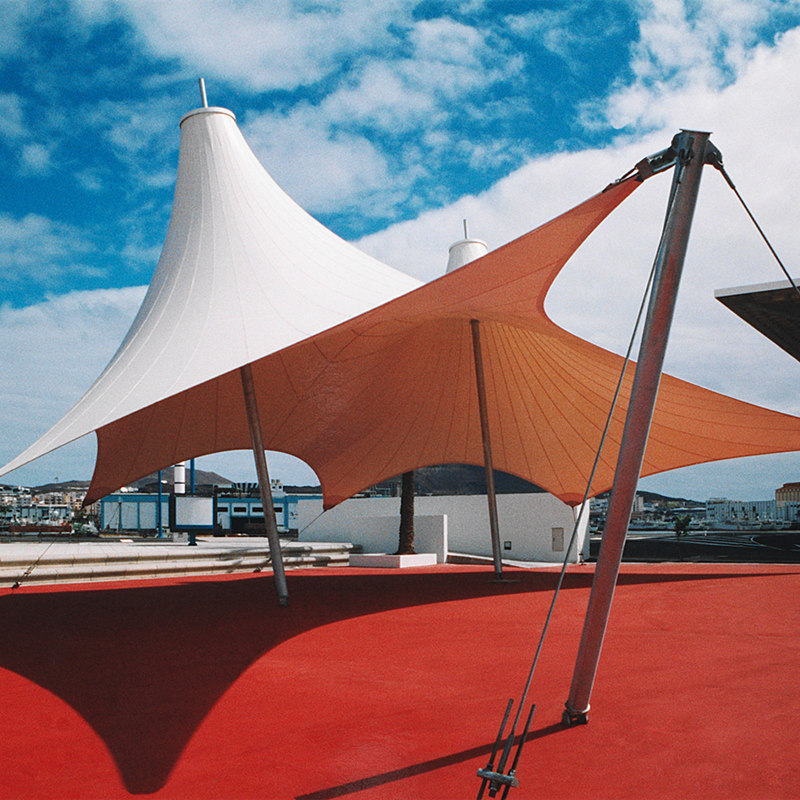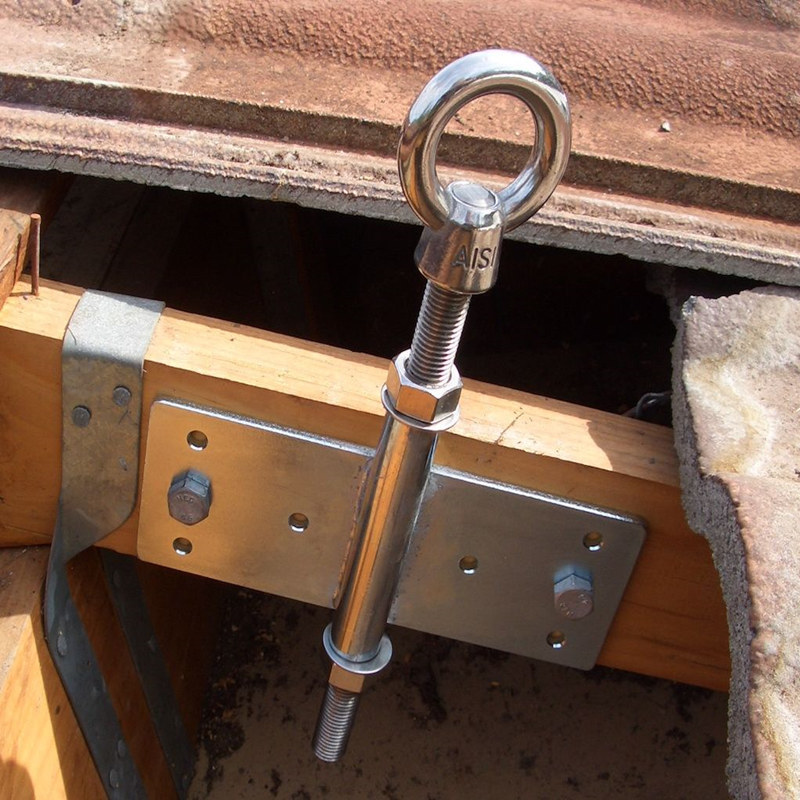 How About the Shade Sail?
Each sail is interlocked and seamed with twin lock stitching. The shade sail edges are hemmed with 50mm heavy-duty UV stabilized webbing in matching or contrasting colors. Stainless steel D rings are used for the fixing points.
For large span sails, we use a stainless steel cable system and easily glided rings that capture the continuous cable at each corner or point.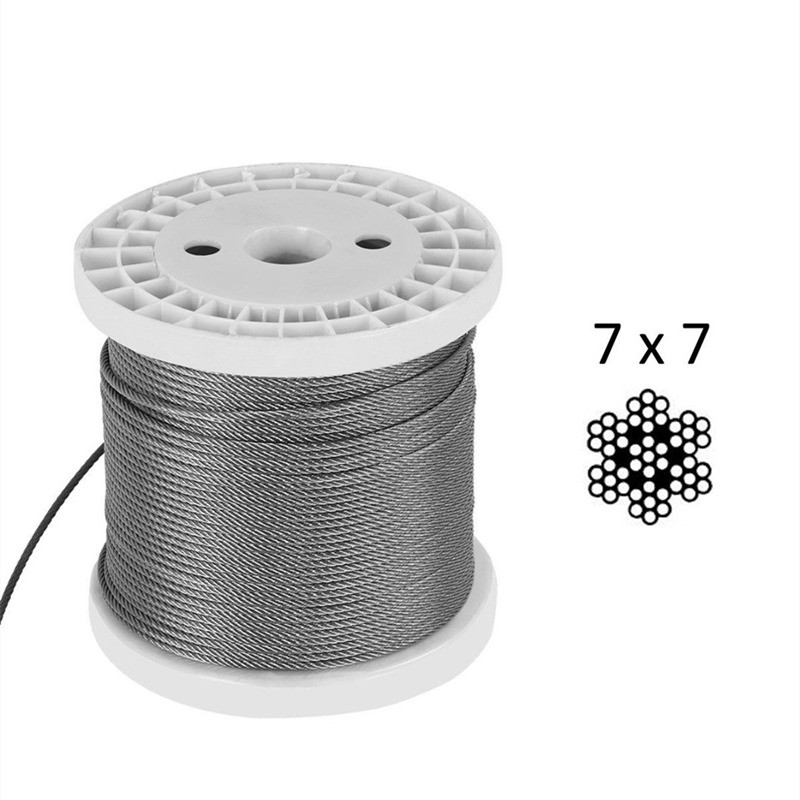 7*7 WIRE CABLE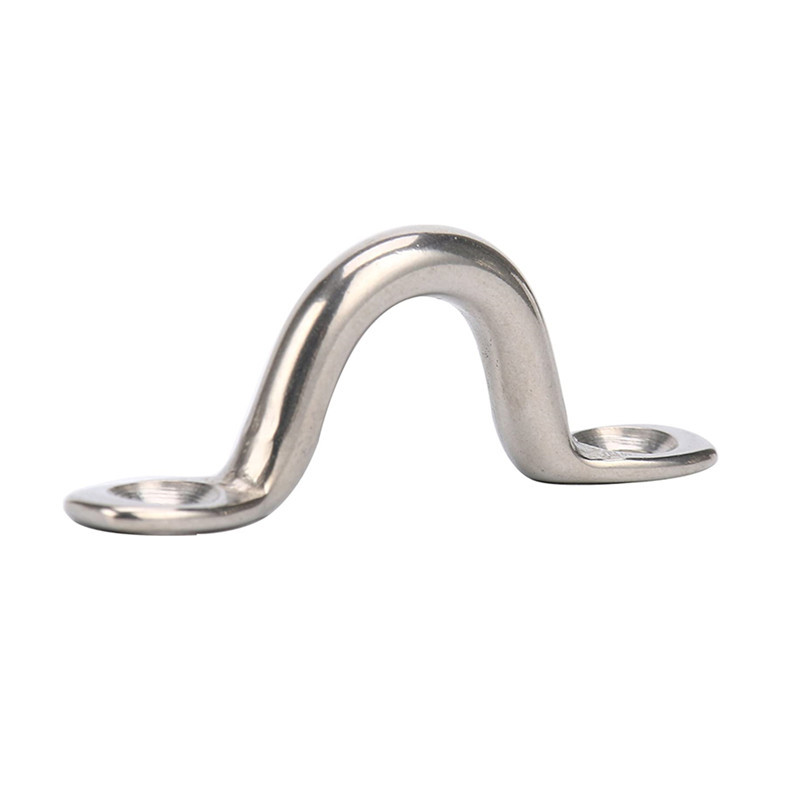 PAD EYE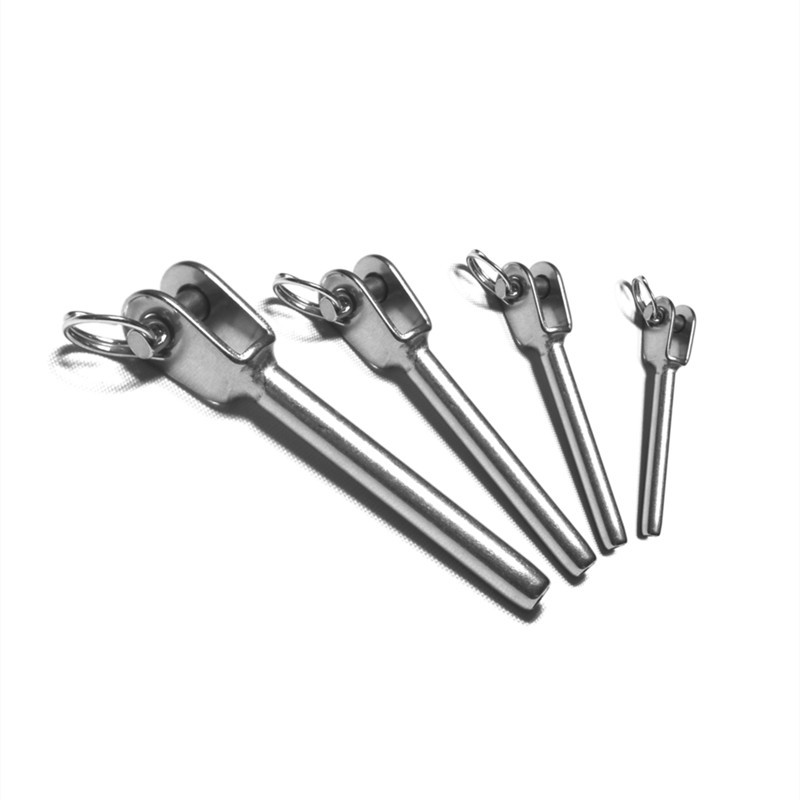 FORK TERMINAL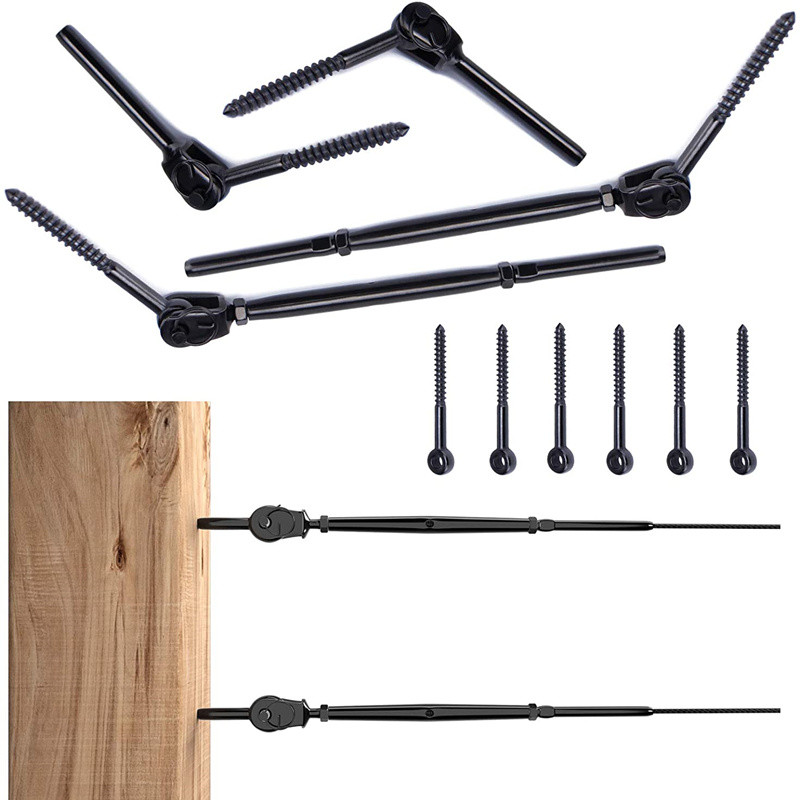 BLACK CABLE RAILING KITS
PS: ODM Order and Non-Standard products could be made and designed by Terada Team, Welcome to know more about us--TERADA.