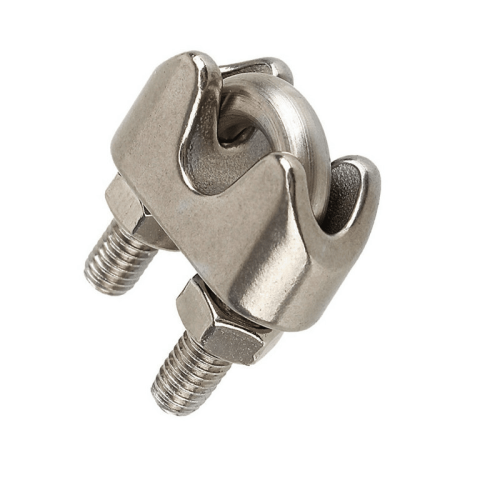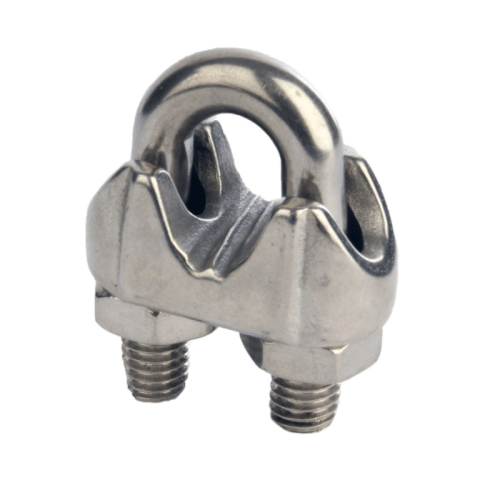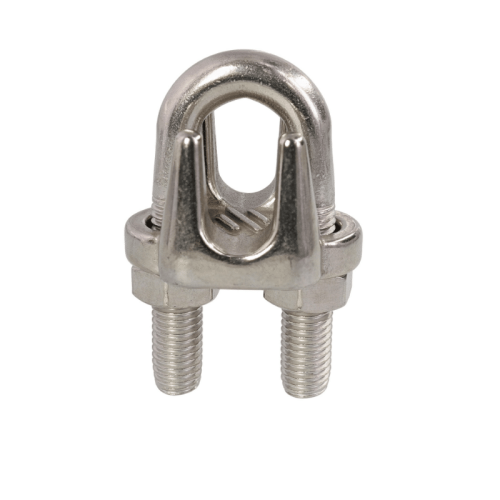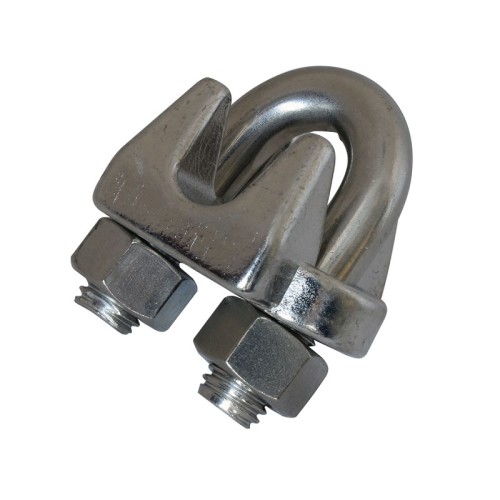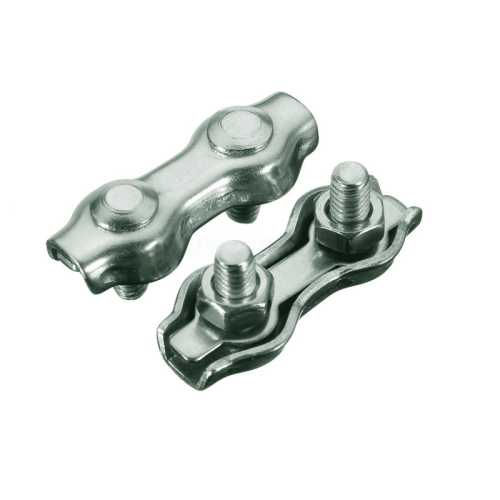 SS304 Stainless Casting Wire Rope Clamp DIN741
Item specifics
Material

Marine Grade 304 or 316, Stainless Steel
Process

CNC machining,Casting,Stamping,Hot forging
Requirements

Good quality material, high surface, no rust
Package

Thickened Woven Bag,Five Ply Cartons, Pallets
Application

Wire Rope, Tensile Structure, Lifting
Relative Hardware

D Shackle, Anchor Shackle, Bow Shackle, Snap Shackle
Description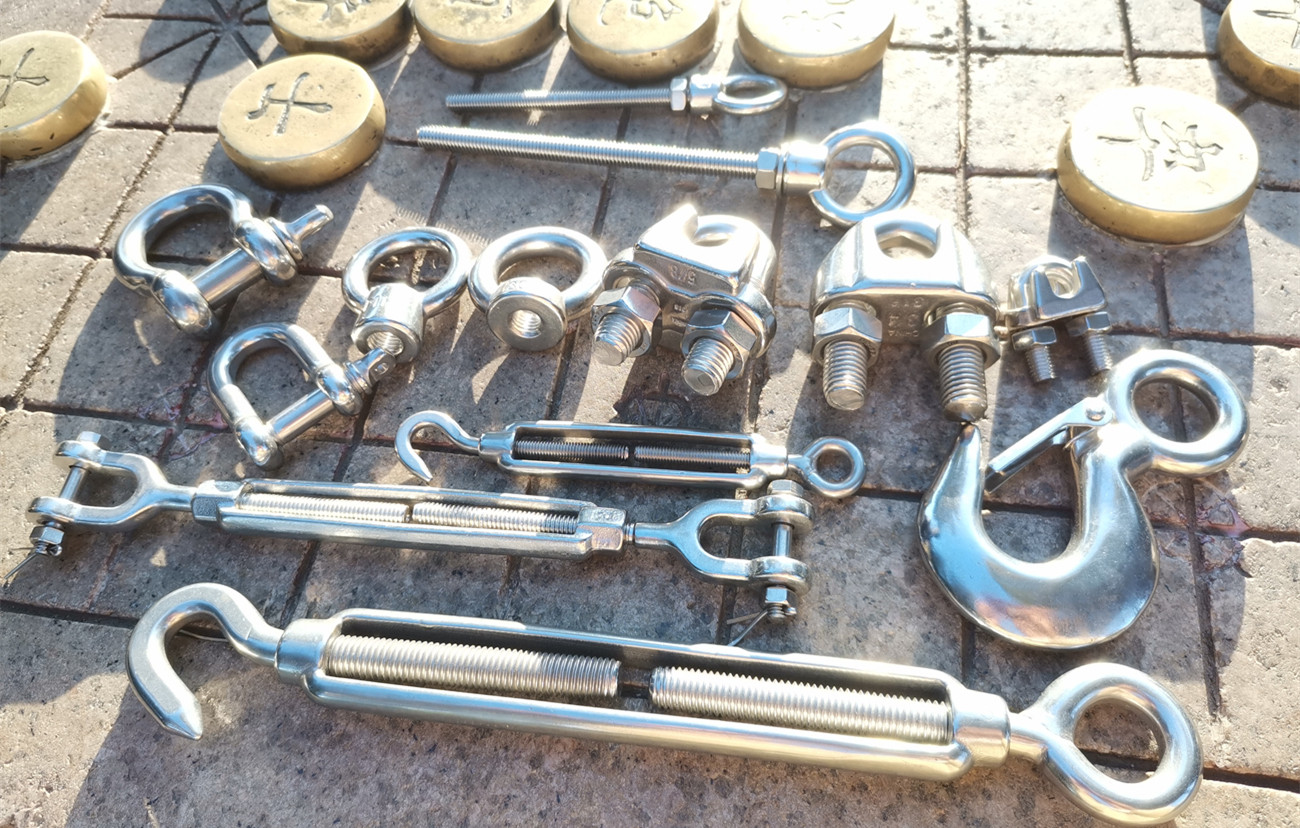 Wire Rope Clamp Description
SS304 Stainless Casting Wire Rope Clamp DIN741 is a rigging hardware specially used with wire rope. DIN741 wire rope clips are also widely used. It can be seen on yachts, ships, green stretches, electric stretches, and shade stretches. At present, the production material of this cable clamp is mainly stainless steel 304. For customers with high anti-rust requirements, we will recommend that they use stainless steel 316. Usually, the wire clamp of stainless steel 304 is in stock. If you place an order, it could short your delivery time.
The arrangement order of the steel wire clamp should be arranged in a straight line. The U-ring part should be stuck on the side of the rope head. The pressure plate should be placed on the side of the main rope. Improve the slip resistance of the clips. Used with wire rope to securely lock the wire rope.

The stainless steel wire rope clip is carefully made with smooth surface, no burrs, waterproof, rust and corrosion resistance, toughness and durability, beautiful appearance, convenient installation and wide application. If you want price, you need quality, but you also need quality. You need reliable quality and various specifications. Conventional models are available in large quantities and can be customized according to customer requirements.
l
Stainless Steel 316 ( AISI316)
l
Stainless Steel 304 ( AISI304)
l
Carbon Steel 45#
l
Carbon Steel Q235
Surface Treatment
l
Normal Polished
l
Hand Mirror Polished
l
Galvanized
l
Paint Spraying
l
CNC Processing
l
Precision Casting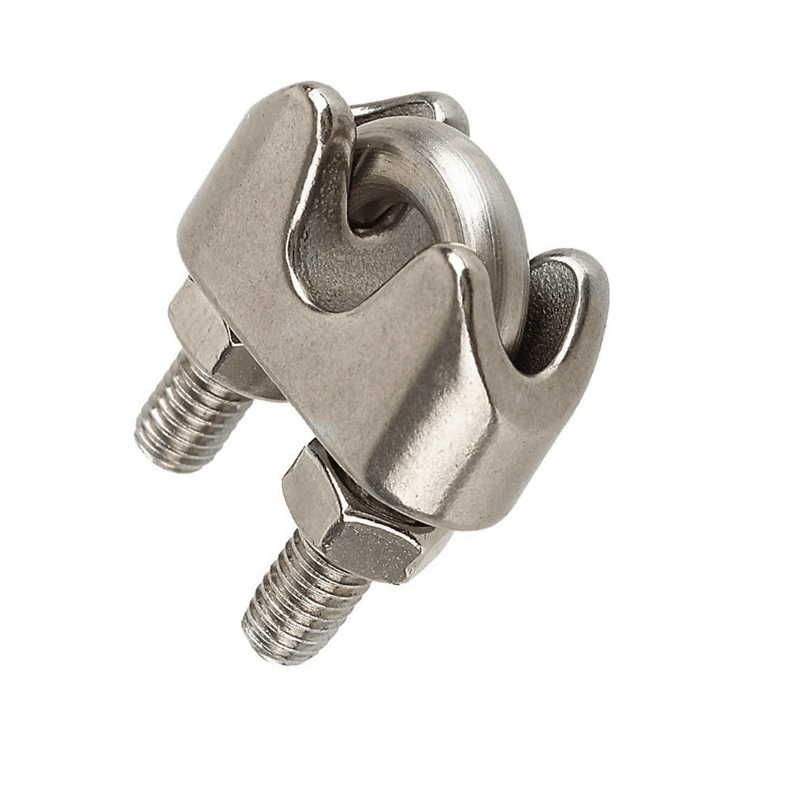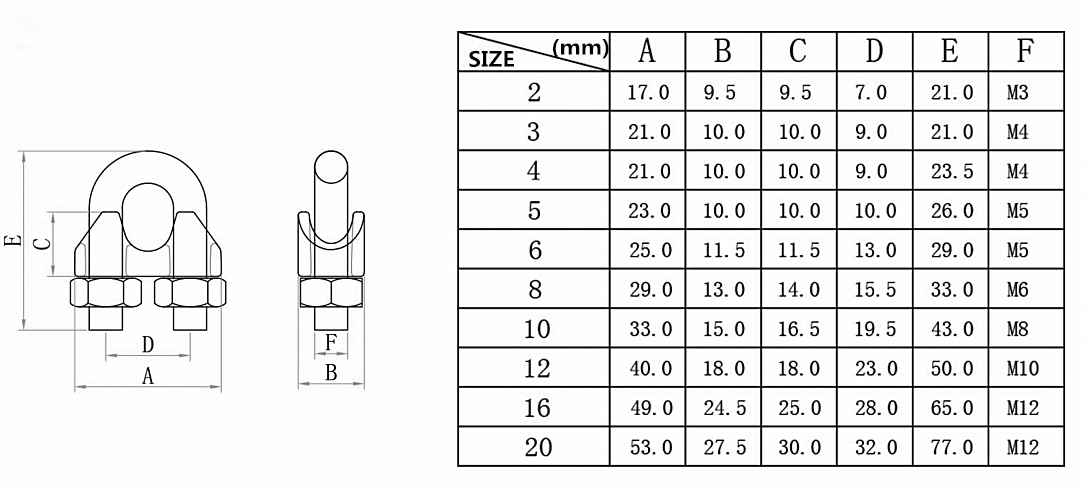 PS: ODM Order and Non-Standard products also could made and designed by Terada Team, Welcome to Contact us.