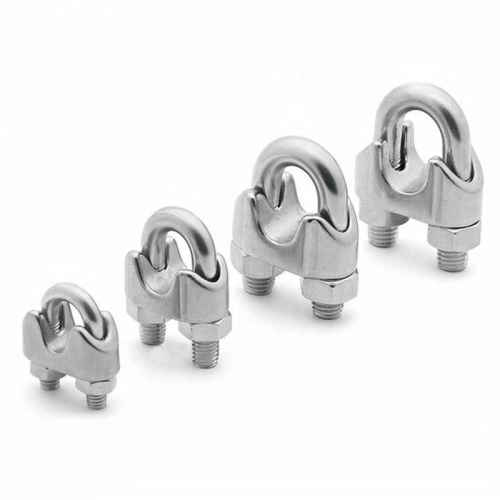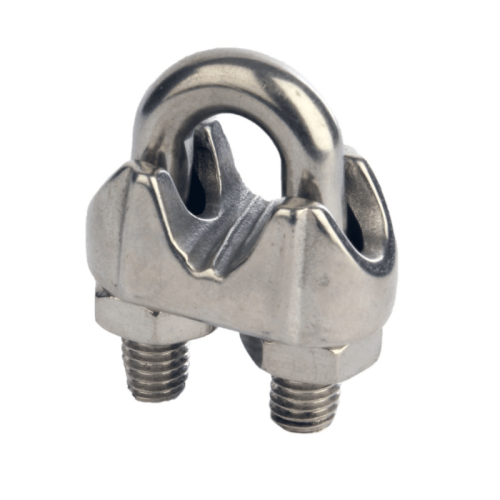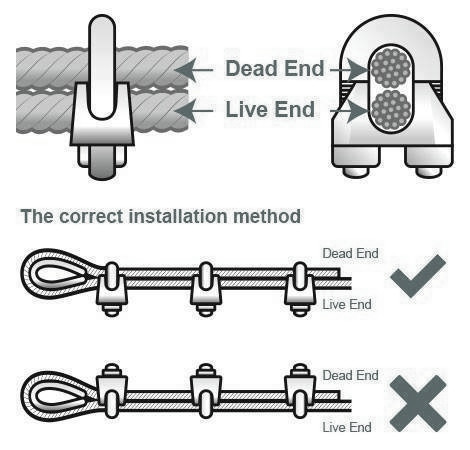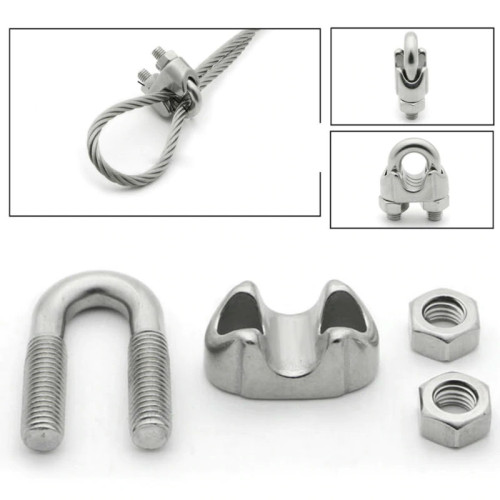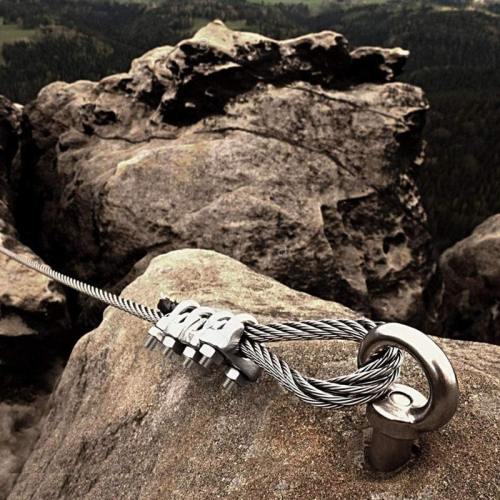 SS304 Wire Rope Clips 1/2 inch for Boat Heavy Duty U-Bolt Type Wire Rope Clamps DIY Crafts Works
Item specifics
Material

Marine Grade 304 or 316, Stainless Steel
Process

CNC machining,Casting,Stamping,Hot forging
Requirements

Good quality material, high surface, no rust
Package

Thickened Woven Bag,Five Ply Cartons, Pallets
Application

Wire Rope, Tensile Structure, Lifting
Relative Hardware

D Shackle, Anchor Shackle, Bow Shackle, Snap Shackle
Description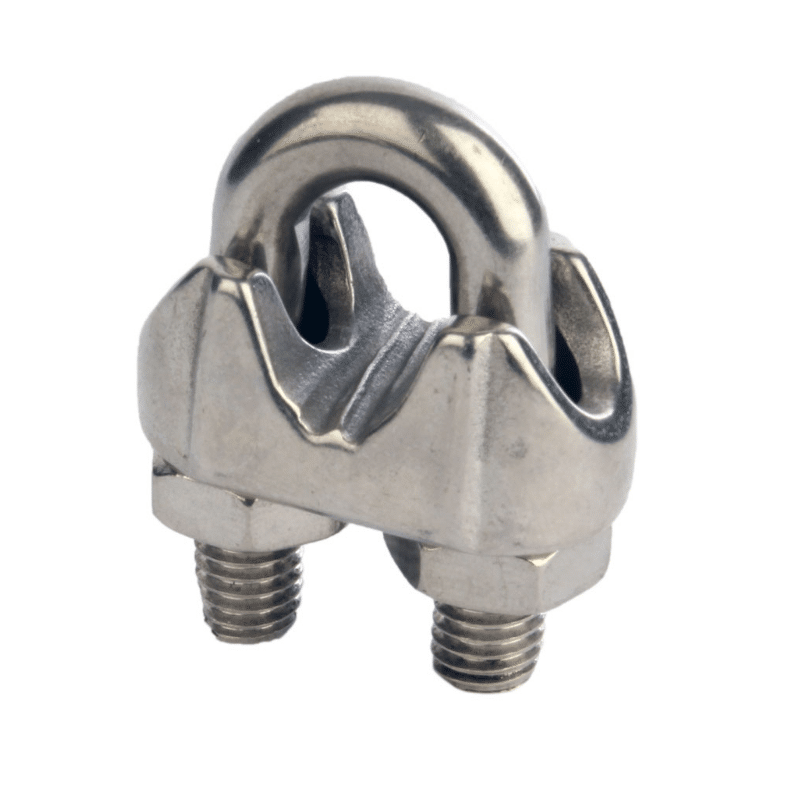 SS304 1/2 inch for Boat Heavy Duty U-Bolt Type Wire Rope Clamps DIY Crafts Works

The stainless wire rope clips have stainless steel u-bolt and 2 pcs silver stainless steel nut. The wire rope clip materials are 304 stainless steel or stainless steel 316. The Size is 3mm, which is in size of about 7g, which is not for lifting. The wire rope clamps work with wire or cable, are mainly used in ships and vessels, are easy to use, ideal equipment; made from stainless steel for maximum corrosion resistance and durability. which high polished for a sleek appearance.The dimensions: 18 x 50 x 25 CM, DIY crafts stainless steel U - bolt type wire rope clamps regular for heavy-duty U-Bolt type wire rope clamp DIY Crafts Works. This product main used on the end side of the wire cable. It is made from 304 stainless steel wire rope clamps, corrosion resistance, and a long life span for maximum corrosion resistance and durability. The clips are perfect for rigging rope, wire, and cable in unlimited applications mainly in rigging, temporary guardrail systems, securing loads, hanging banners, flags, and signs, and basically anything that involves cables


DIN741 WIRE ROPE CLIPS DIMENSION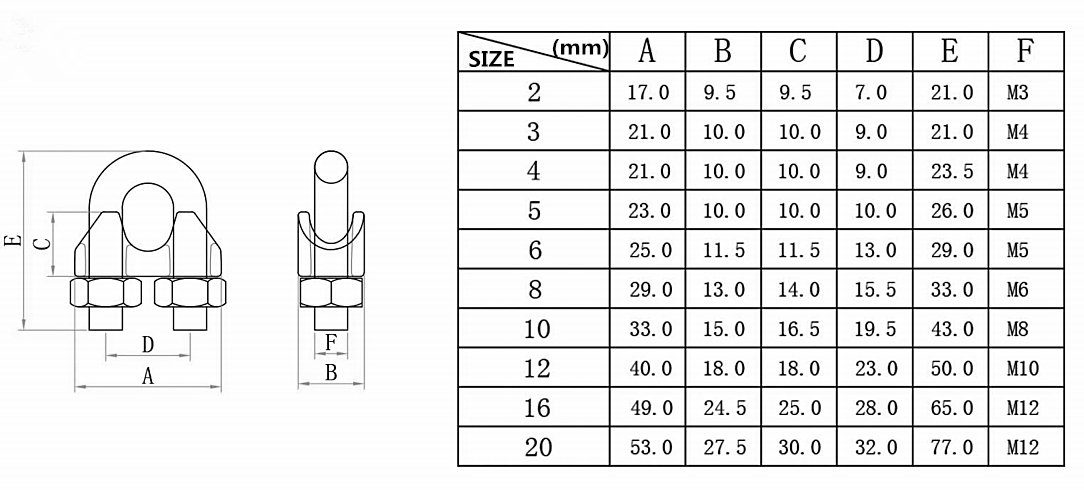 l
Stainless Steel 316 ( AISI316)
l
Stainless Steel 304 ( AISI304)
l
Carbon Steel 45#
l
Carbon Steel Q235
Surface Treatment
l
Normal Polished
l
Hand Mirror Polished
l
Galvanized
l
Paint Spraying
l
CNC Processing
l
Precision Casting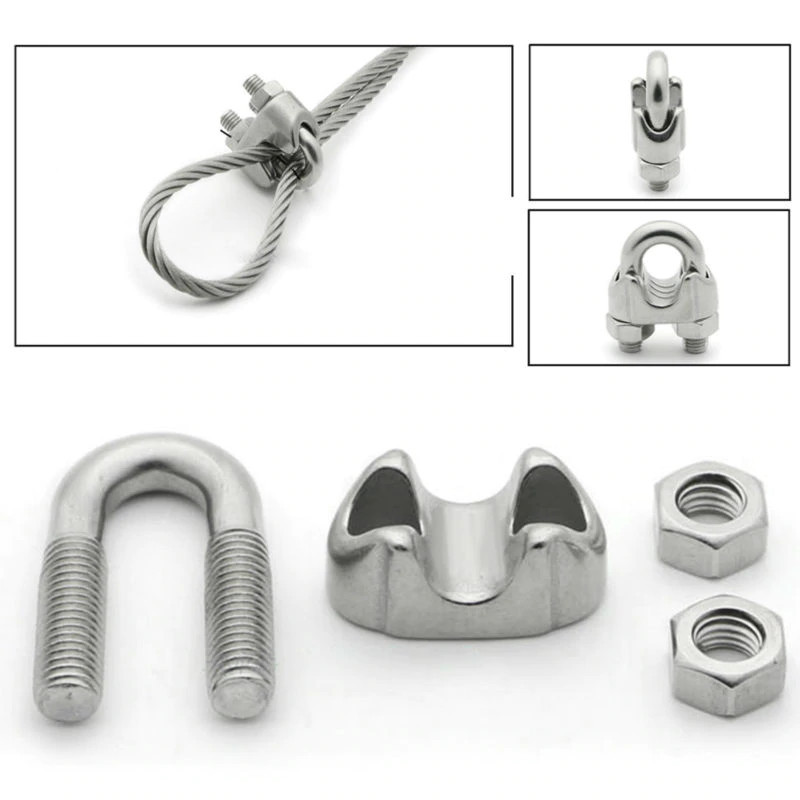 .Body Tech Wire Rope Clamps Lock Cable Grip U- Bolt
.Universally Applicable to All Machines
.Easy to Grip/Easy to use

. It is Highly Durable and Long-Lasting

.
A Perfect Gym Equipment for Smooth and Better Workout.
SS304 Wire Rope Clips U-Bolt Type DIN741

Stainless rope clips Stainless steel wire rope clips are specially designed for use in heavy duty applications. They are available in a wide variety of sizes to suit rope diameters from 2 mm up to 26 mm;and are perfect for industrial and domestic uses,fishing and sailing and sporting.
Each rope clip is made completely from AISI 304 or 316 stainless steel to DIN741 standard with a polished finish,which makes each one superbly unyielding to rust even when used outdoors over long periods of time. These specific rope grips are a perfect companion to some of our stainless steel wire rope range, they can be used to connect two ropes or portions of rope as well as forming temporary loops.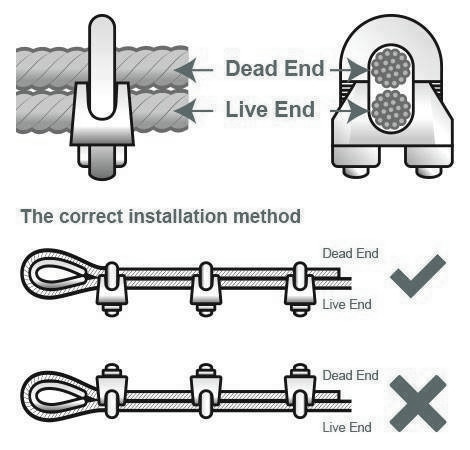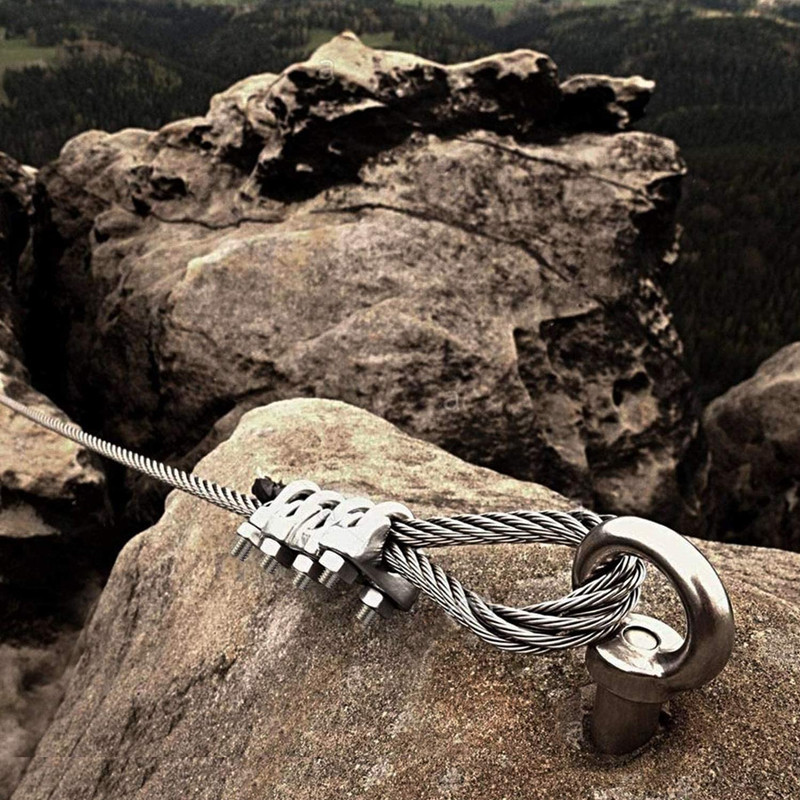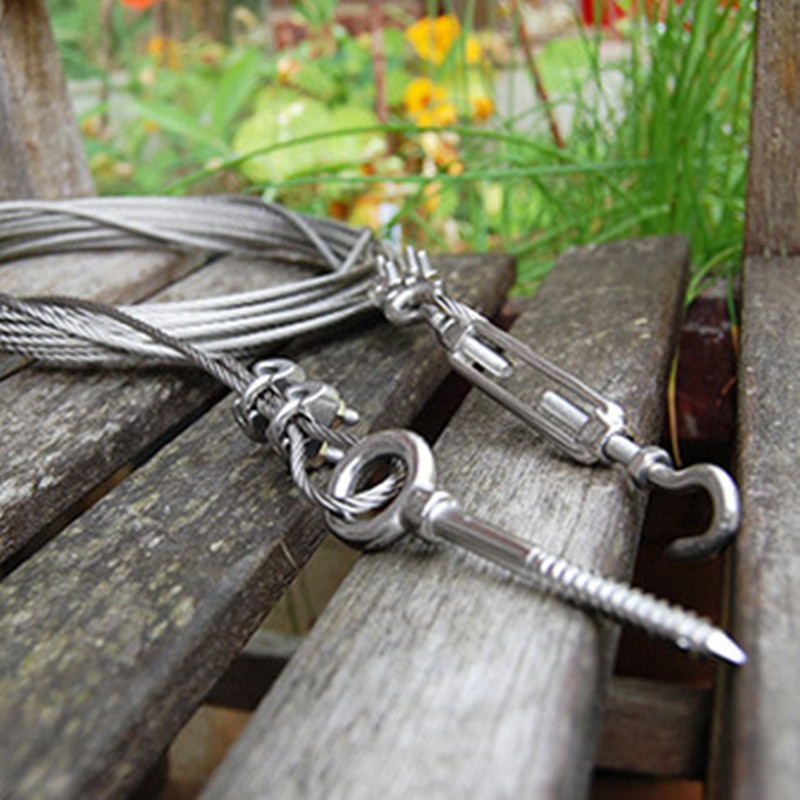 PS: ODM Order and Non-Standard products also could made and designed by Terada Team, Welcome to know more about us--TERADA.