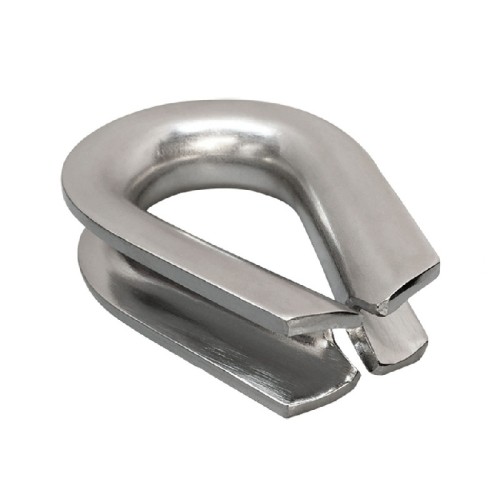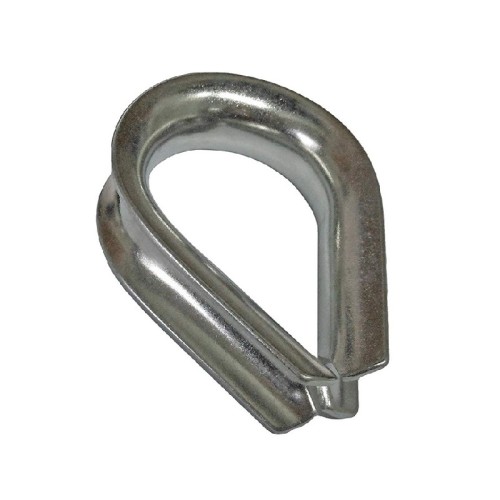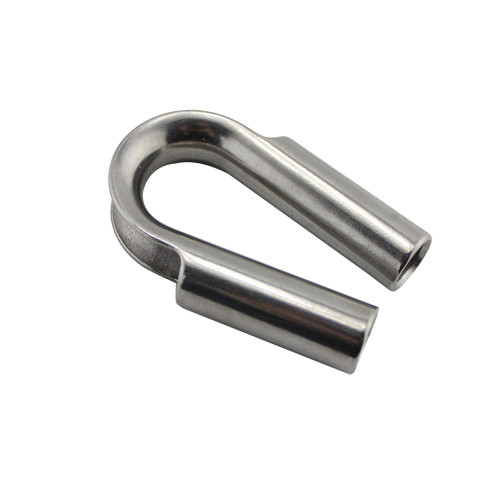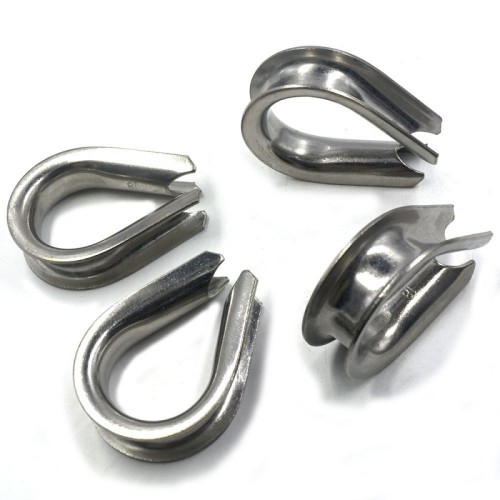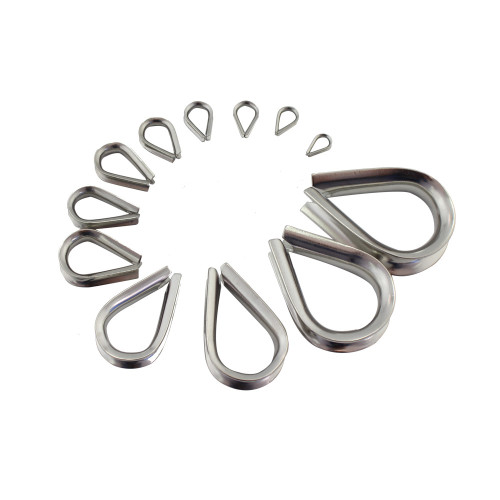 US Type 1/8 Wire Rope Thimble Clamp G414 Stainless Steel 316
Item specifics
Material

Marine Grade 304 or 316, Stainless Steel
Process

CNC machining,Casting,Stamping,Hot forging
Requirements

Good quality material, high surface, no rust
Package

Thickened Woven Bag,Five Ply Cartons, Pallets
Application

Wire Rope, Tensile Structure, Lifting
Relative Hardware

D Shackle, Anchor Shackle, Bow Shackle, Snap Shackle
Description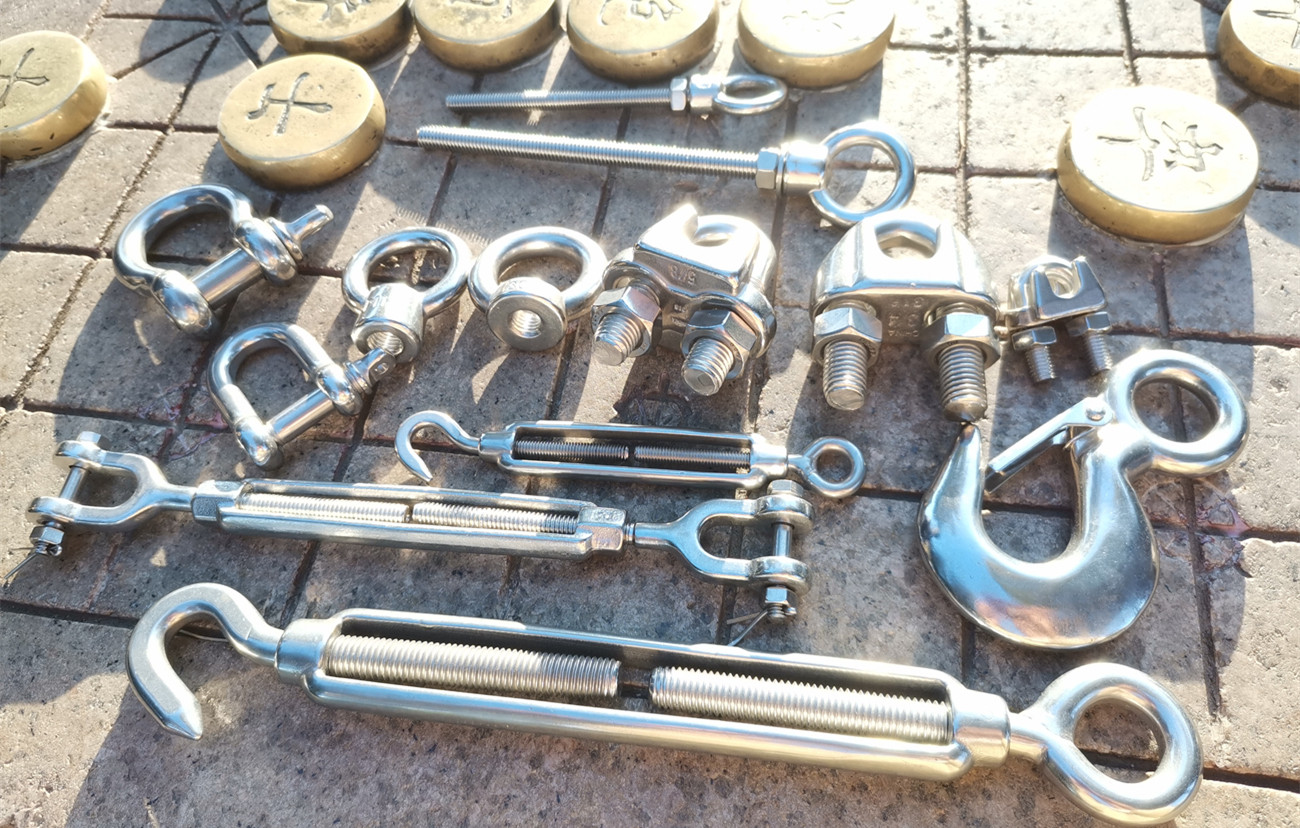 Wire Rope Thimble Description
US Type 1/8 Wire Rope Thimble Clamp G414 Stainless Steel 316 is an American heavy-duty cable thimble. The material is usually made of good marine grade 316 or 304. Because this product itself is very strong, it is usually used for lifting and lifting. The wire rope thimble clamp should be smooth and flat, without any cracks, defects, sharp edges and unequal defects that damage the wire rope. The tip of the wire rope thimble should fit freely and shorten the tip to half the depth of the groove. For the 1/8 wire rope thimble of the hot-dip galvanized table, the surface should be hot-dip galvanized, and the surface should be smooth and smooth, and there should be no defects such as missing plating, zinc particles, bubbles, cracks, etc. There is sufficient adhesion strength. The material of the wire rope thimble can be A3 steel or 15, 35 high-quality carbon steel and stainless steel. how to install a wire rope thimble? For wire rope thimble installation, heavy duty wire rope thimble should be consistent with the specifications of the wire rope, and the diameter of the shaft pin used should not be less than twice the diameter of the wire rope. At the same time, the safety load of duty wire rope thimble should not be less than 32% of the minimum breaking tension of the wire rope.

Thimble is widely used in wire rope link, because it can both protect the cable, cable can also assist in the curve, in use thimble cable to bear some of the force to extend the service life of wire rope, wire rope in many combinations Supporting products are widely used,rigging cable thimble, low cost, but also can be very good to help cable withstand external forces, reduce the efforts of accessories, so that supporting the use of other products more secure.
Terada Hardware rigging cable thimble with high quality stainless steel material to ensure that products in use to better their mission, high-brightness surface treatment, so thimble compared to other materials of similar products, the surface more outstanding for high-end equipment and Aesthetics demanding engineering projects
l
Stainless Steel 316 ( AISI316)
l
Stainless Steel 304 ( AISI304)
l
Carbon Steel 45#
l
Carbon Steel Q235
Surface Treatment
l
Normal Polished
l
Hand Mirror Polished
l
Galvanized
l
Paint Spraying
l
CNC Processing
l
Precision Casting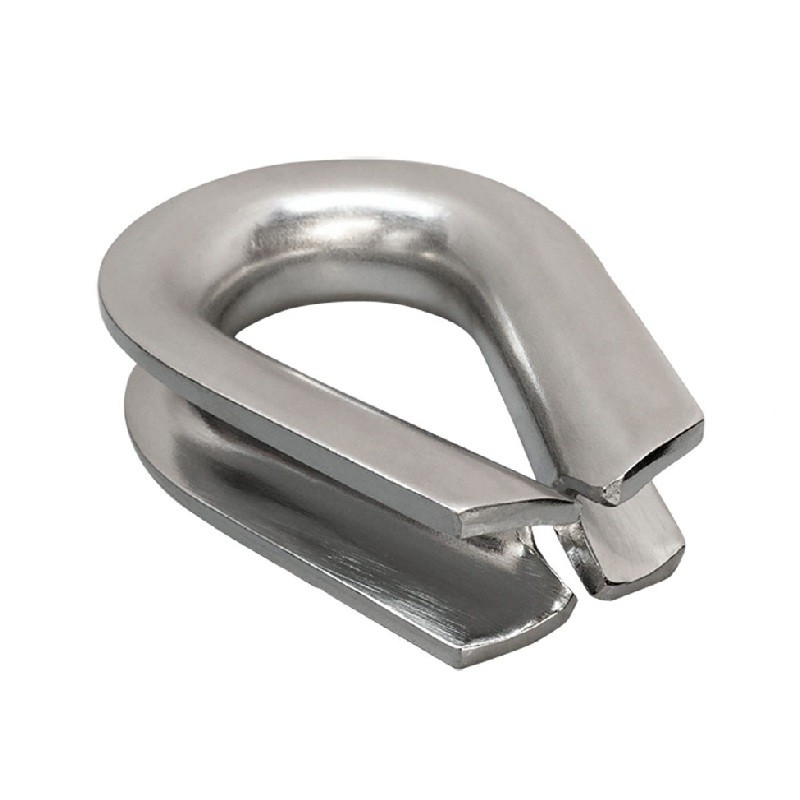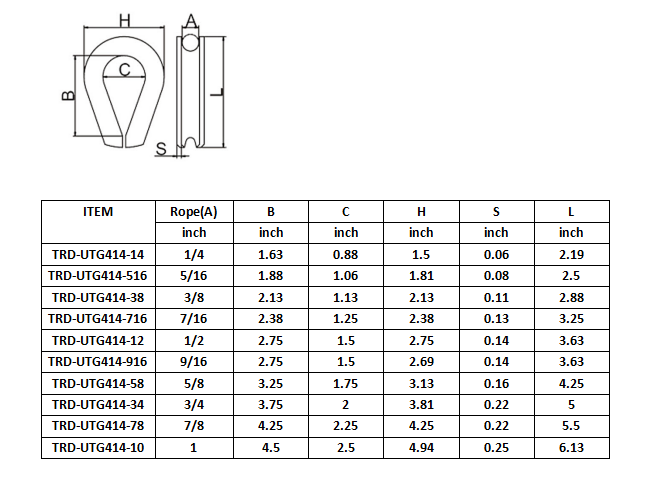 PS: ODM Order and Non-Standard products also could made and designed by Terada Team, Welcome to Contact us.