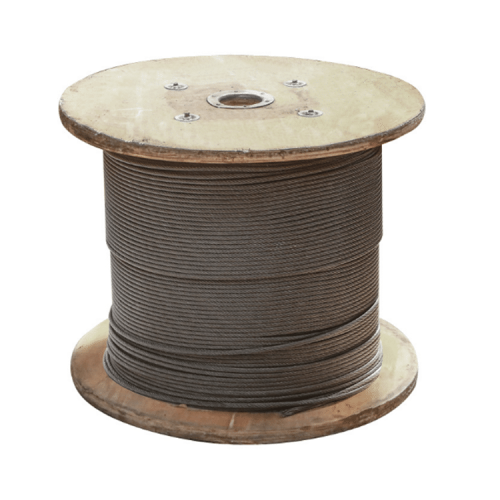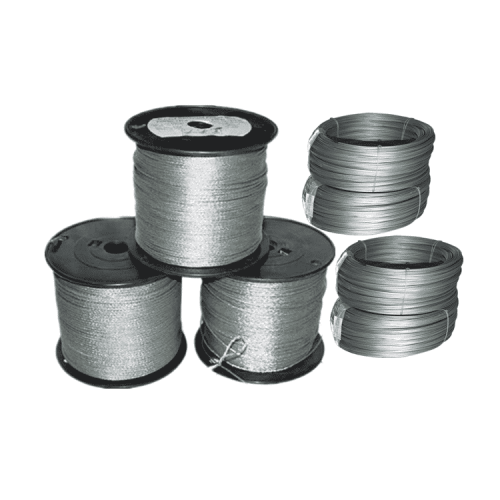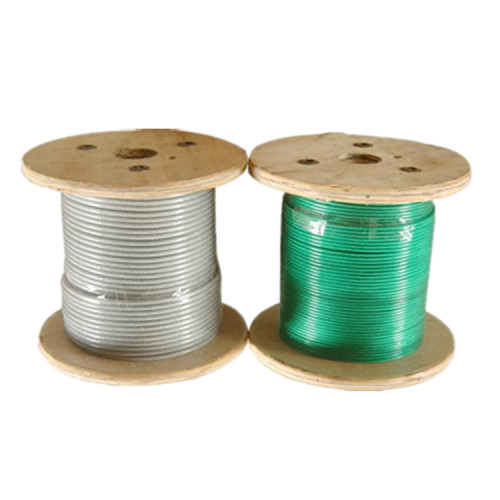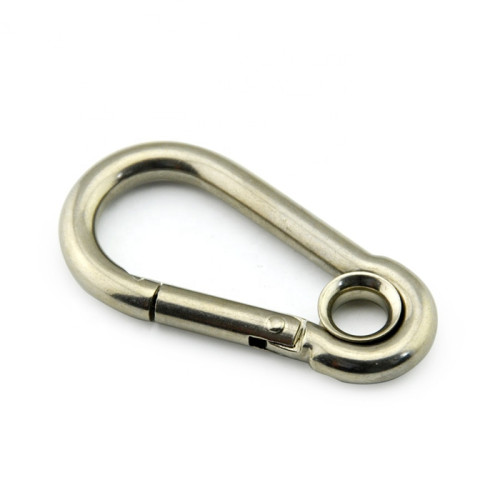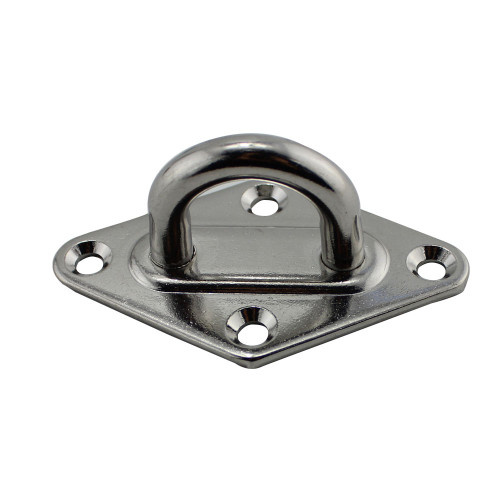 1x19 " Wire Rope AISI 316 for Cable Railing
Item specifics
Material

Marine Grade 304 or 316, stainless steel
Process

CNC machining,Casting,Stamping,Hot forging
Requirements

Good quality material, high surface, no rust
Package

Thickened Woven Bag,Five Ply Cartons, Pallets
Application

Wire Rope, Tensile Structure, Lifting
Relative Hardware

US Type Turnbuckle, JIS Turnbuckle, Toggle Turnbuckle
Description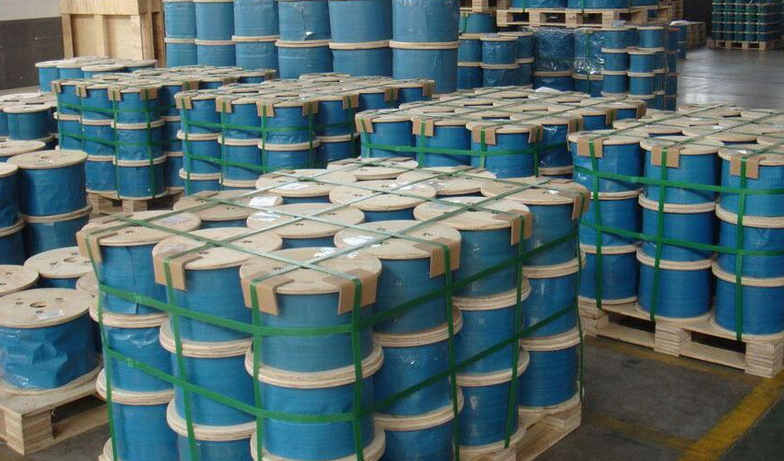 Wire Cable Description
Steel Wire Rope with good and stable quality.Which Construction: 1 x 7, 1 x 19, 7 x 7, 6 x 19, 7X19 Wire Rope, 6 x 31 ,6 x 36 and so on Core: FC, IWS, IWR,SWR,NF and SF Surface treatment: Bright self-colored, PVC coated, Hot dipped galvanized and Electro-glav. Packed on hard wooden or metal reel.The production of 1x19 " Wire Rope has three basic processes of drawing, twisting and tying.
Cold wire drawing: ordinary round steel, let it be forced through a hole smaller than its diameter. The diameter of the round steel will become smaller, the length will be extended. And the process will be repeated repeatedly, then the round steel will Further smaller. After the plastic deformation occurs, the hardness of the steel material increases and the plasticity substantially disappears. Such a steel material can be used when plasticity is not required and only strength is required.
Tempering: Because the molecular structure of the steel wire has been destroyed, only the tempering restores the structure inside the steel wire again. In order to draw again, it is not easy to break and can pull the strength we want. Strength is what we say of tensile strength. The strength is drawn by the wire drawing, not heat treated. This is the biggest difference between the 1x19 " Wire Rope process and the machining process. General strength: 1470N/mm2, 1570N/mm2, 1670N/mm2, 1770N/mm2, 1870N/mm2, 1960N/mm2. The higher the strength, the stronger the tensile force, but the worse the toughness. Therefore, the appropriate strength should be selected on the wire rope selection. Can not blindly high intensity. The high-strength wire rope tension is strong, but it is weak in terms of wear resistance and flexibility.
l
Stainless Steel 316 ( AISI316)
l
Stainless Steel 304 ( AISI304)
l
Stainless Steel316L
l
Carbon Steel
Surface Treatment
l
Plain Surface
l
Hand Mirror Polished
l
G
alvanized
or Hot G
alvanized
l
Paint Spraying
l
CNC Processing
l
Precision Casting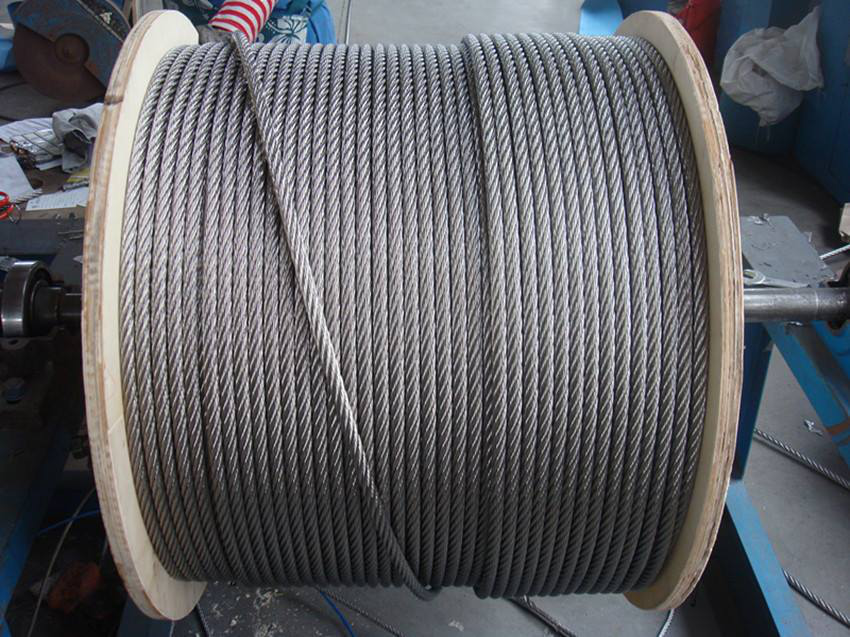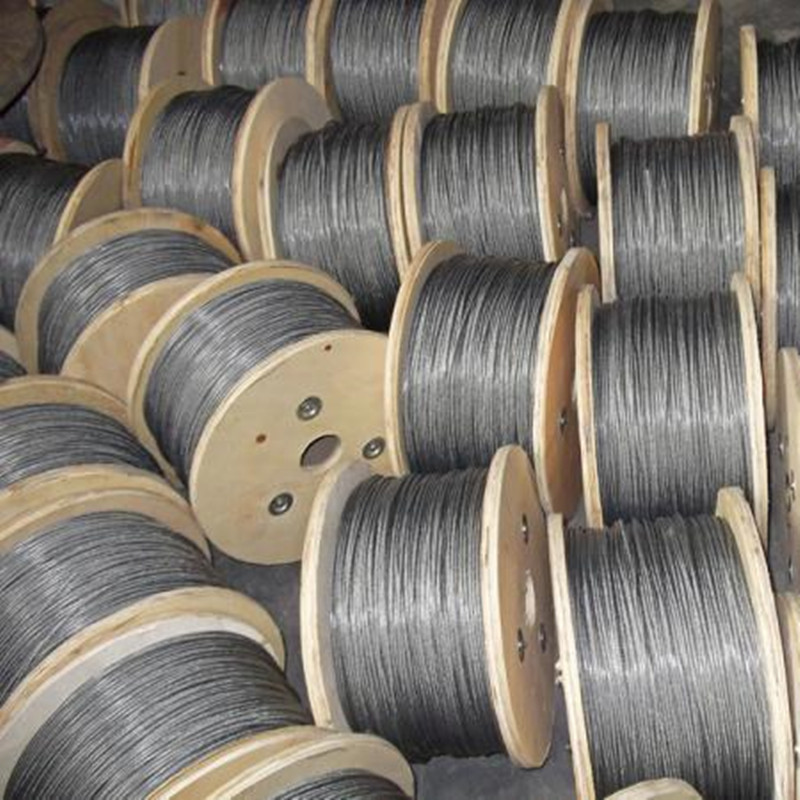 PS: ODM Order and Non-Standard products also could made and designed by Terada Team, Welcome to Contact us.